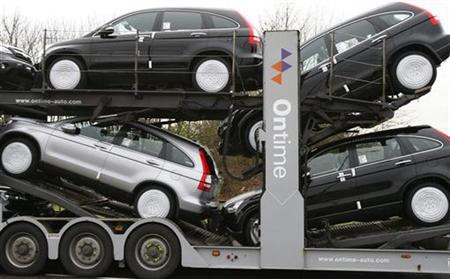 New car registrations increased 13.5 per cent last month, according to the latest figures released by the Society of Motor Manufacturers and Traders. The rise is the eleventh monthly increase in a row.
Despite the monthly rise the SMMT said it expected full year registrations to decline a little thanks to the end of the scrappage scheme introduced by Lord Mandelson, the Business Secretary of the previous Labour government.
The scrappage scheme lasted from May 2009 to March this year. On average 17 per cent of monthly new car registrations were accounted for by the scrappage scheme.
The SMMT said that fleet and private markets showed positive gains of 16.0 per cent and 12.3 per cent respectively in May.
Paul Everitt, Chief Executive of the SMMT, said, "May was another good month for the UK new car market, although we expect the coming months to be extremely challenging.
"It is essential that the upcoming emergency budget promotes consumer and business confidence to maintain economic recovery."