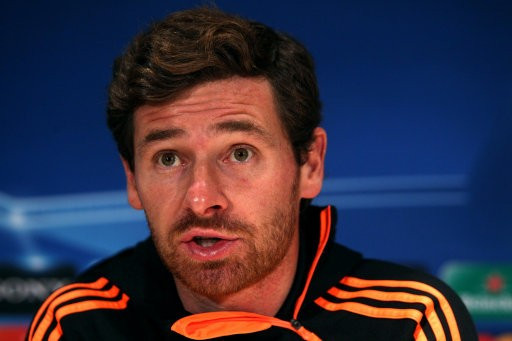 Andre Villas-Boas' anger knows no bounds, and it's justified too as far as hardcore Chelsea fans are concerned.
The Chelsea manager has launched a scathing attack on his critics, especially Newcastle boss Alan Pardew and Sky Sports' Gary Neville.
Villas-Boas has alleged that he and his squad are being subjected to "continuous persecution" and has described Neville as "ridiculous," according to the Telegraph. He has even warned Neville to be "careful with what you're saying," according to the paper.
His press conference in Cobham on Friday was full of dramatic moments, the report has noted. The Portuguese manager even raised his voice and banged on the table several times. He was particularly irritated by Neville's description of his Brazilian defender David Luiz as "being controlled by a 10-year-old playing on his PlayStation" during Sky's coverage of the Blues' game against Liverpool last month, the Telegraph report has said.
"You cannot approach a top Brazil central defender, saying he's commanded by a kid with a PlayStation. This is ridiculous. This guy plays for the team [Brazil] with the most titles in the world. Be careful with what you're saying.
"You have to agree. You cannot be a top English defender like Gary Neville has been - and this is fair, I can say this to him face-to-face with pleasure - but when you take the ridiculous route I have to defend," he has reportedly said.
Villas-Boas has also slammed the supposed partiality of certain former players now having different roles in the media, in an apparent reference to Neville and Telegraph Sport columnist Alan Hansen, the report has added.
"What does Gary Neville know about Chelsea's dressing room? What do you know? Have you been here? Do you know where Cobham is? You don't even know how to arrive here," he has reportedly responded to Neville's remark that he would not want to be in the Chelsea dressing room.
Meanwhile, the Sun has reported that Chelsea's players have been asked to involve Villas-Boas too when they celebrate their goals.
A Chelsea spokesman has reportedly said: "The manager has asked the players to look across and recognise him and his staff on the bench after a goal. He believes that by celebrating together it shows we are all in it together. That's the players, the manager, the subs, the staff, the medical people - everyone working and celebrating together."
But some of the players have reportedly reacted to the suggestion with contempt. "There are a few players who don't feel very 'together' with the manager right now. So I'm not sure anybody will be rushing over to hug him if they score against Man City on Monday. To them it all seems a bit silly and desperate," a club insider has been quoted by the paper as saying.