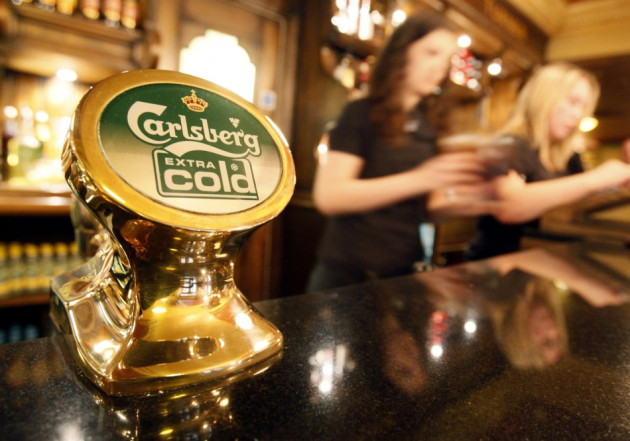 Carlsberg posted a 43 percent slump in first quarter profits as new tax rules in Russia, its biggest markets, hit sales.
The world's fourth-largest brewing company said net income for the three months ending in March fell to 574m Danish kroner (£62.1), well shy of analysts' estimates, even as sales rose slightly on the period to 12.9bn Danish kroner.
"In the traditionally small first quarter of the year, the group delivered continued solid growth and performance in Northern and Western Europe and Asia, while destocking impacted our Russian results as expected," said CEO Jorgen Buhl Rasmussen.
In Russia, where Carlsberg owns the country's biggest brewer and make around a quarter of its sales, market share fell to 37.4 percent from 39 percent in the same period last year. Growth in the country has been hit by a 200 percent tax increase on beer sales since 2010.
Carlsberg said it expects full-year operating profits at the group level to be little changed from 2011 at around 9.8bn Danish kroner with adjusted net profit to rise modestly from the 5.2bn Danish kroner posted last year.