As the world has imposed more and more sanctions on North Korea in response to its nuclear tests, Pyongyang has increasingly turned to a less controversial – but more unexpected – way of making money: art. While the isolated state has long been punished for alleged underhand dealings in minerals, finance and arms, its art dealers flourished. But all that is changing, because the UN has blacklisted its main art studio.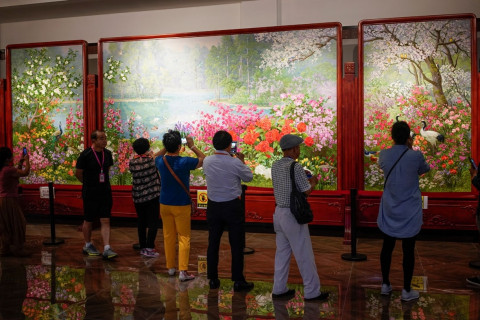 There are many anonymous outlets just over the Yalu river in Chinese border towns like Dandong housing thousands of North Korean artists churning out kitsch paintings of tigers, pretty girls and fluffy kittens, or copying idyllic landscapes from laptop computers. Chinese businesses, hotels and restaurants buy these generic landscapes in bulk.
Dandong is a popular attraction for Chinese tourists who come to peep at North Koreans over the Yalu River border. Busloads of tourists show up every morning. Visitors sample a North Korean specialty of noodles in cold soup, watch North Korean women sing and dance, and buy North Korean paintings.
Staff at a gallery in Dandong told Reuters they have sold North Korean paintings for as much as $100,000 (about £75,000) to buyers around the world. Art experts agree the pieces can very occasionally fetch six-figure sums.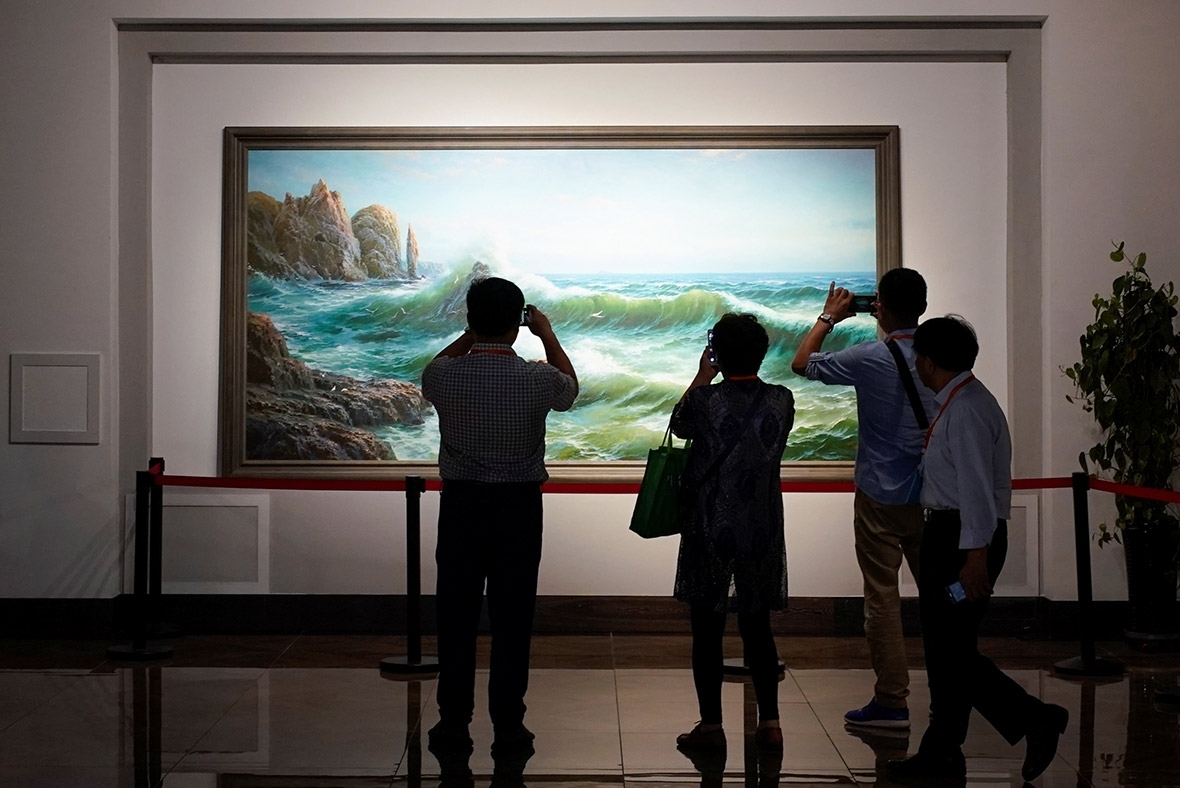 Art, all of which is state-sponsored and an ideological vehicle for the socialist state, has been a source of great cultural pride for Pyongyang for decades. At the forefront of Pyongyang's million-dollar art industry is the state-run Mansudae Art Studio, North Korea's most prestigious and largest centre of art production.
According to its international website, Mansudae's Pyongyang studio is "probably the largest art production centre in the world", covering 120,000 square metres (nearly 30 acres) and employing about 4,000 people including around 1,000 artists. North Korean art is popular in China as it is accessible and affordable.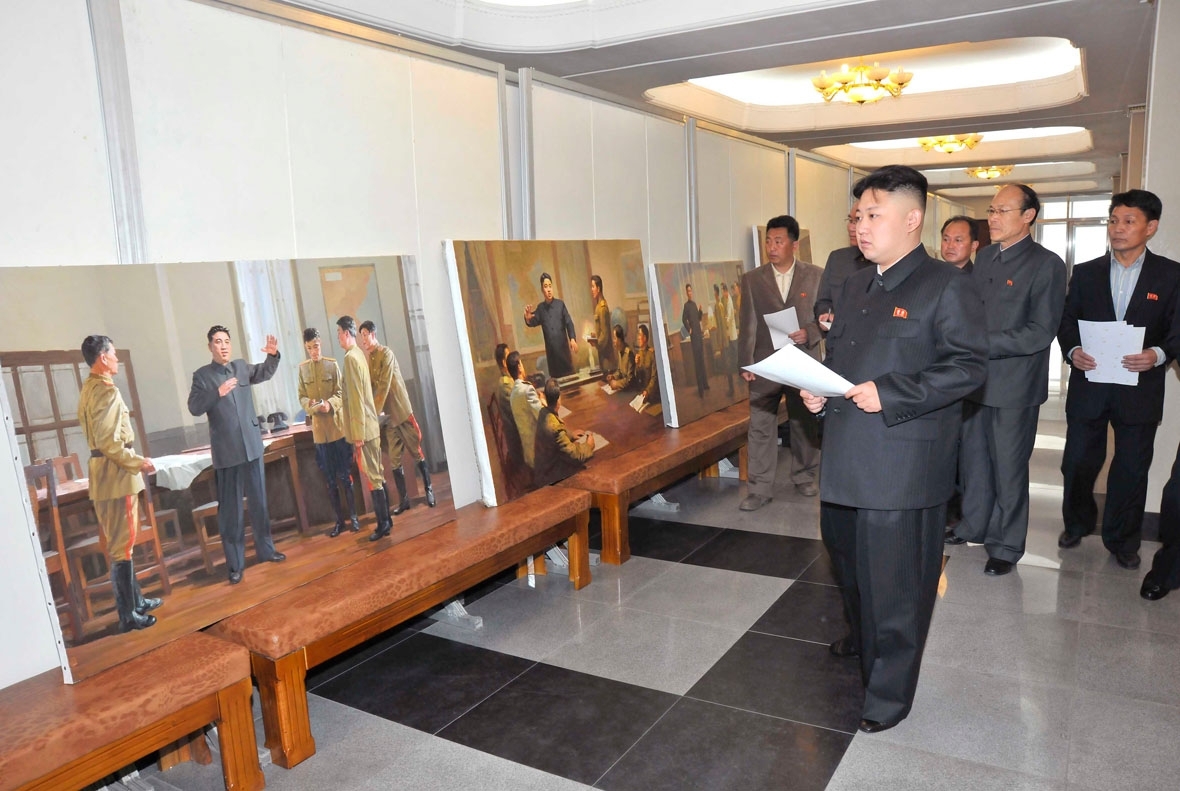 Mansudae's output ranges from statues of global leaders to propaganda posters, embroidery and more. It has built monuments in at least 15 African countries. However, the UN Security Council banned Mansudae's statue business in 2016. In a report in February, they said that Mansudae Overseas Projects was a front for the North Korean state to cash in on military deals. As well as statues, it built military installations such as a munitions factory and bases in Namibia.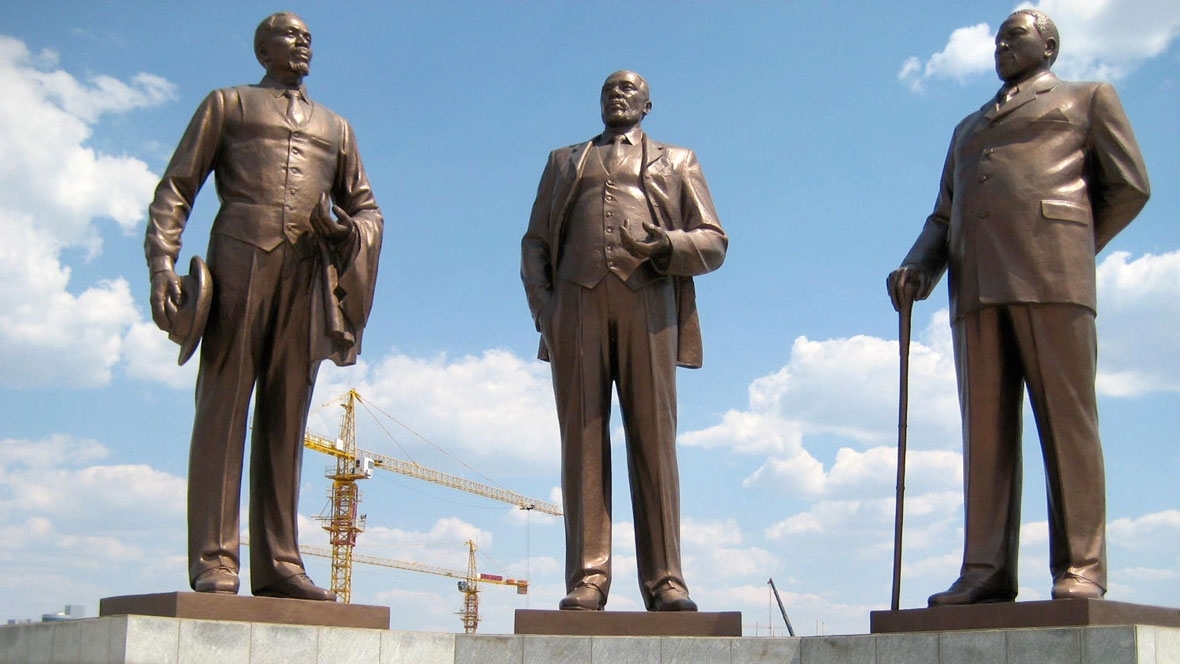 It is impossible to estimate the total value of Mansudae's dealings, but a Security Council diplomat said the business had earned tens of millions of dollars globally, speaking to Reuters on condition of anonymity.
Other prominent studio names include Paekho, which means "white tiger" in Korean. Collectors who have dealt with Paekho say it is run by North Korea's military, but Reuters could not independently establish this. Paekho's varied output includes propaganda posters calling for a nuclear-free world.
On 5 August, after Pyongyang conducted more weapons tests, the UN Security Council blacklisted Mansudae, subjecting it to a global asset freeze and travel ban. Diplomats say this will prevent Mansudae from conducting business. "With this listing, anything Mansudae produces – including paintings, other artwork, monuments, buildings, and other construction – cannot be bought and should be frozen per the asset freeze," a UN Security Council diplomat told Reuters.
"With this listing, anything Mansudae produces – including paintings, other artwork, monuments, buildings, and other construction – cannot be bought and should be frozen per the asset freeze," said a UN Security Council diplomat, speaking on condition of anonymity. In a further resolution on 11 September, the Security Council decided that all joint ventures with North Korean entities or individuals must be shut down within 120 days, or by mid-January.
Exactly what the measures mean for existing Mansudae art has yet to become clear. In Beijing's art district, a gallery called the Mansudae Art Gallery says it is the studio's official overseas gallery. Its head Ji Zhenghai insists the sanctions do not apply to it and says they have had no impact on his business. "Now more than ever we need avenues like art to create understanding between North Korea and the rest of the world," Ji said.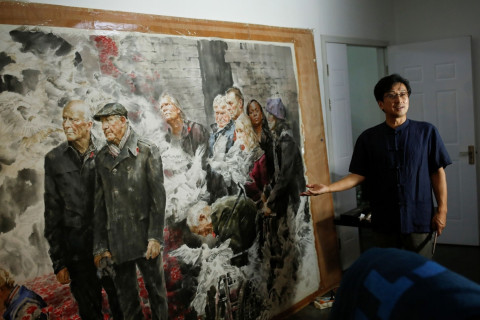 There are ways around the sanctions. For instance, paintings from Mansudae could be sold under the name of another art studio, and businessmen say paintings have long been accepted instead of cash in the barter deals that fuel the region's economy.