The winners of the annual Nikon Small World Competition have been revealed. Now in its 43rd year, the contest combines art and science as it recognises the best photos taken under a microscope. This year's top images include a ghoulish tapeworm, a bejewelled bee, Pac-Man algae and weevil porn.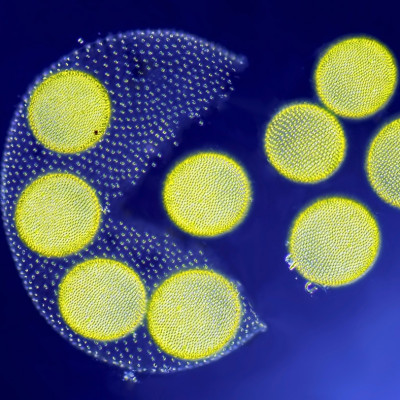 Dr Bram van den Broek of The Netherlands Cancer Institute (NKI) takes first place for his photo of a skin cell expressing an excessive amount of keratin. He came across this peculiar but beautiful skin cell while researching the dynamics of keratin filaments with Andriy Volkov, a student in the Cell Biophysics group led by Professor Kees Jalink.
"There are more than 50 different keratin proteins known in humans. The expression patterns of keratin are often abnormal in skin tumor cells, and it is thus widely used as tumour marker in cancer diagnostics," said. Dr van den Broek. "By studying the ways different proteins like keratin dynamically change within a cell, we can better understand the progression of cancers and other diseases."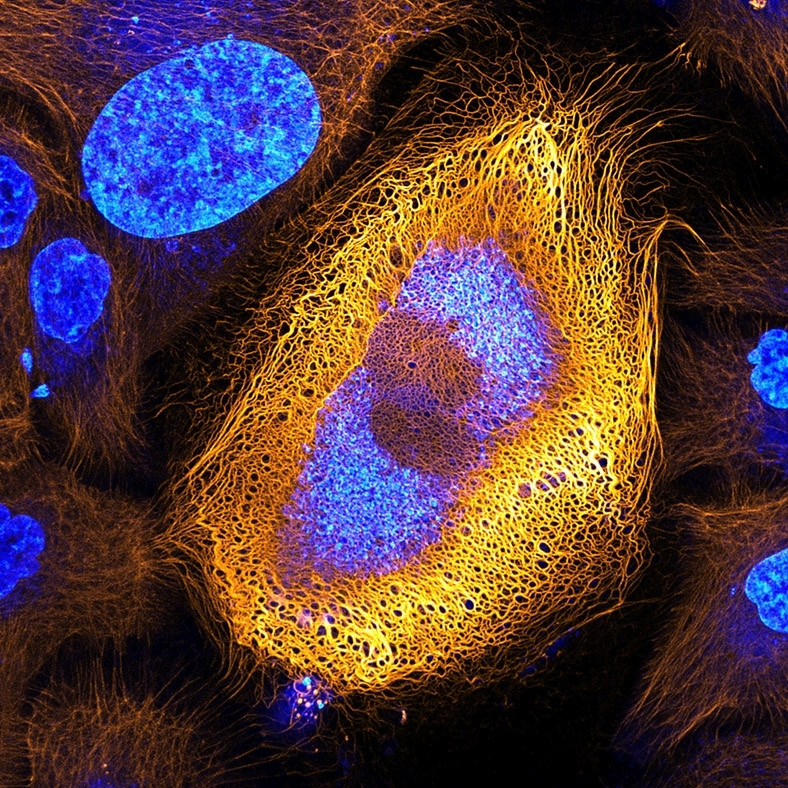 Dr Havi Sarfaty takes second place for his photo that captures a subject we see every day – the flowering head of a plant (Senecio vulgaris). Dr. Sarfaty is a veterinary ophthalmologist and has been taking photos through a microscope for about eight years – his interest sparked while performing eye surgeries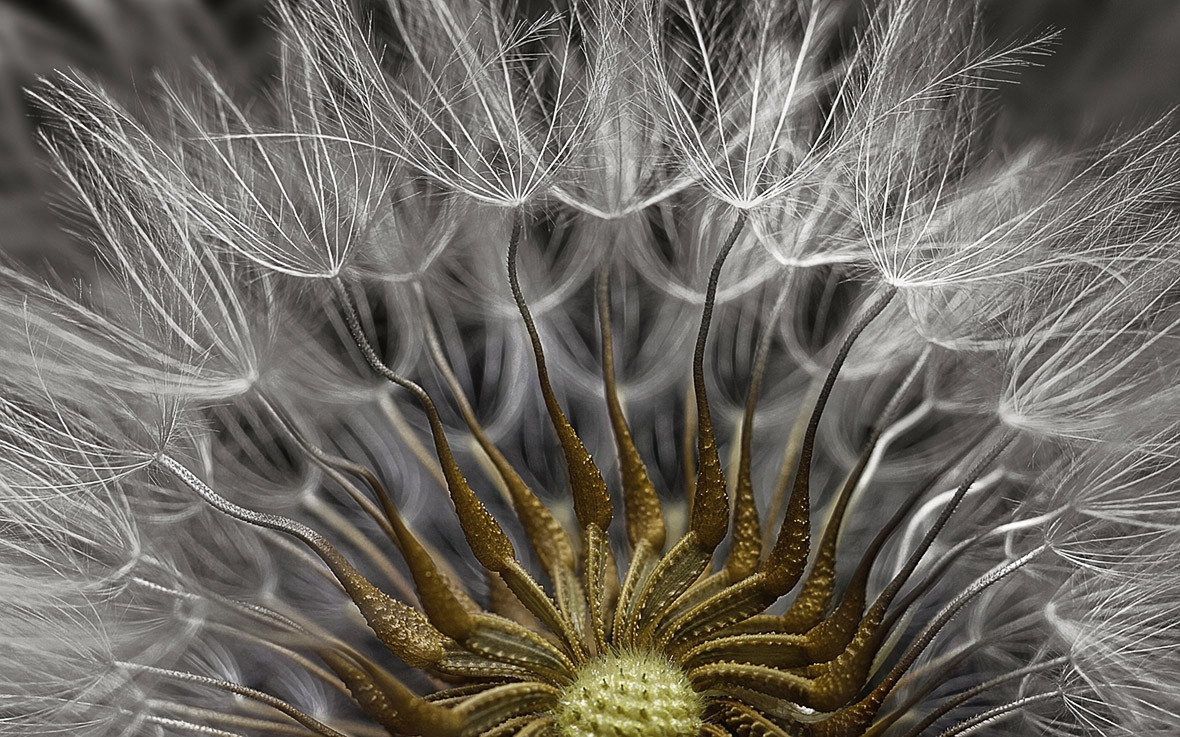 Although it looks like it came from a well-known vintage video game, Jean-Marc Babalian's third place image depicts a living volvox algae releasing its daughter colonies. Babalian has been taking photographs through the microscope for 30 years. He focuses his work on showing the fine details on ciliates and diatoms.
IBTimes UK presents the rest of the top 20 images as chosen by the judges out of more than 2,000 entries from 88 countries around the world.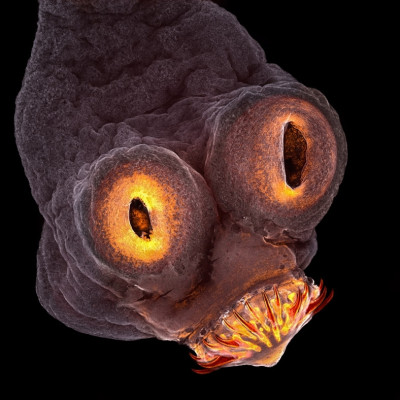 Nikon Small World was founded in 1974 to recognise excellence in photography through the microscope. 2017 marks the 43rd year of the Nikon Small World Competition. This year is also the 100th anniversary of Nikon Instruments. Top images from the 2017 Nikon Small World Competition will be exhibited in a full-colour calendar and through a museum tour of the US and Canada. For additional information, visit www.nikonsmallworld.com.