Donald Trump has made a direct threat to North Korea after reports that the rogue state is now closer than ever to becoming a fully-armed nuclear armed state.
After it was reported that Pyongyang managed to miniaturised a warhead for a ballistic missile, the US president said: "North Korea best not make any more threats to the United States.
"They will be met with fire and fury like the world has never seen," he told reporters at the Trump National Golf Club in Bedminster, New Jersey.
It was in response to a classified report by the US Defense Intelligence Agency that made the assessment of Pyongyang's capabilities on 28 July, the same day that North Korea carried out its second intercontinental ballistic missile (ICBM) test.
Since then, North Korea has adopted an increasingly belligerent tone in response to a new swathe of sanctions.
An excerpt of the assessment, reported by the Washington Post on Tuesday (8 August), said: "The IC [intelligence community] assesses North Korea has produced nuclear weapons for ballistic missile delivery, to include delivery by ICBM-class missiles."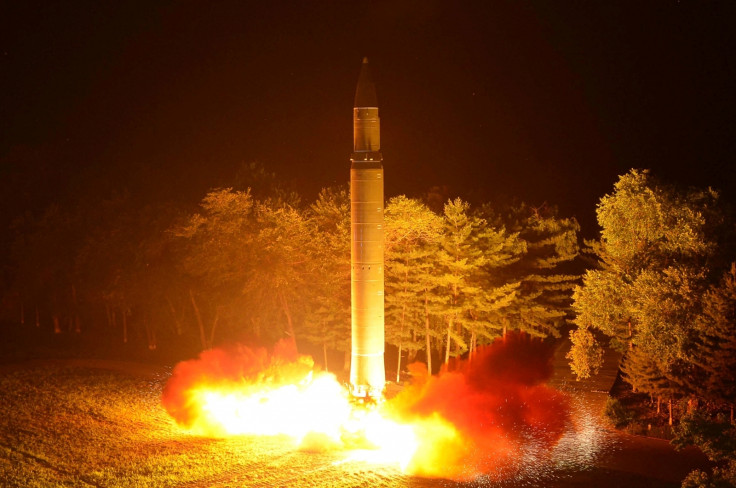 However there are barriers the rogue state still needs to overcome, such as building an adequate re-entry vehicle as well as sufficient guidance systems to target any missiles.
The DIA and the Office of the Director of National Intelligence have not commented but the assessment does chime with Japan's defense report, also released on Tuesday (8 August) that it was "possible" Pyongyang had miniaturised a nuclear warhead.
The Post also reported that Pyongyang could have a nuclear-powered ICBM by 2018, two years before than it had been feared.
Defence Intelligence Agency assessment first reported by the Post that found North Korea could have a reliable nuclear-capable ICBM as early as next year, two years earlier than previously estimated.
A US official familiar with the analysis of North Korea's missile and nuclear programme told CNN that regarding the claims by North Korean leader Kim Jong Un's claims about the rogue state's nuclear weapons programme, "we have to take him at his word and we need to be prepared to deal with it".