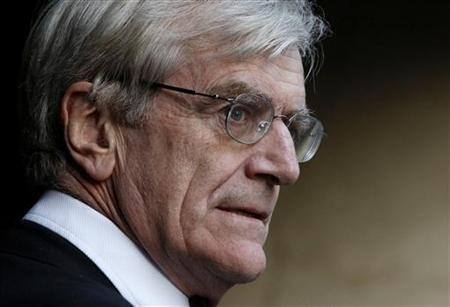 The Director-General of the Confederation of British Industry, Richard Lambert, has said that he will be stepping down from his position in early 2011 and will not be seeking re-appointment following the end of his five year term.
The search for a replacement is being conducted for the CBI by executive search specialists Saxton Bampfylde.
Mr Lambert said, "Now is the right time in the political and economic cycle for me to hand over to a new Director-General.
"The CBI is in good shape, with much to do on behalf of its members. The new Government is in place, and is generating a huge range of policy issues which the CBI is getting stuck into. And the economy is moving into a new phase, in which business investment and trade will be the essential engines of recovery.
"I have no definite plans at the moment, but will be looking for interesting things to do."
Helen Alexander, President of the CBI, commented, "The CBI has been privileged to have Richard as Director-General. As business was in the eye of the storm during the credit crunch and the recession, his experience and wise counsel proved invaluable.
"He is a wonderful advocate for UK business, his insight and good humour make him a great colleague, and planning his succession is important."