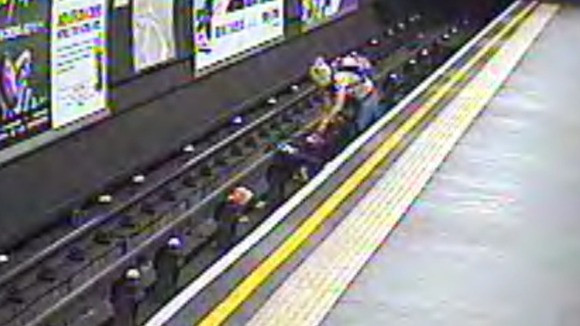 The British Transport Police have released frightening photos that show the moment a child in a buggy was blown onto the tracks of the London Underground by a gust of wind from a departing train.
The pushchair was swept onto the train tracks at Goodge Street station in central London late last month. The authorities have released the images in an appeal to commuters to be careful with young children when using the tube network.
The small child had been left in its pushchair at the foot of the stairs between two platforms by a man who walked back up the stairs to help other family members.
The wind in the tunnel then forced the buggy onto the tracks just after the train had left the station.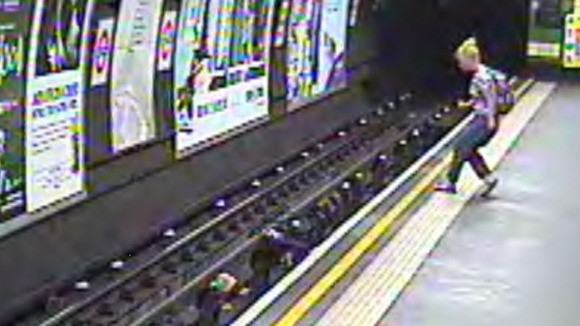 CCTV shows the child's mother running to the platform and onto the tracks to get the pushchair and child back to safety. She did so just seconds before a second train pulled up to the platform.
Chief Inspector Mark Lawrie said: "This was a frightening incident, not just for the scale of the danger the child was exposed to, but also because the woman then put her own life on the line by going onto the tracks.
"We urgently need to identify the people involved to ensure the child wasn't injured as a result of the fall onto the tracks.
"This incident shows just how much respect rail passengers should have for the network."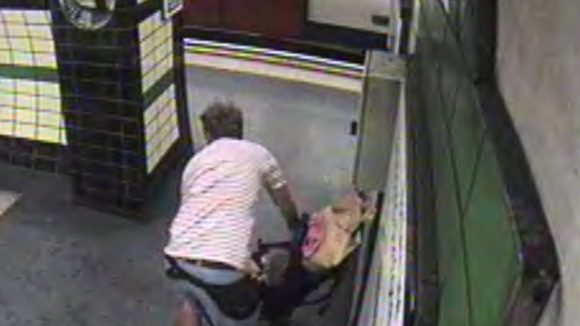 British Transport Police officers are hoping the release of the CCTV images will enable them to identify the people involved and check they were not injured.
If you know the people involved or have any information about the incident, please call 0800 40 50 40 or ring Crimestoppers, anonymously, on 0800 555 111.