Gone are the days when celebrities were content to stay in their creative bubbles, only venturing out to promote a new film or album. Politics and world affairs have officially become a star-studded affair and this week, scores of high-profile names descended on Davos, Switzerland for the World Economic Forum (WEF).
The likes of Colombian pop star Shakira and Hollywood actor Matt Damon joined world leaders, decision-makers and the financial elite clamouring to use their influence to impact the global agenda.
While British PM Theresa May declared the UK was officially open for business ahead of its exit negotiations with the EU, Shakira discussed global education with former PM Gordon Brown.
As the event where reform plans will be made winds down, IBTimes UK recaps what the celebrities had to say.
Jamie Oliver
The celebrity chef went to Davos as part of the next stage of his plan to fight obesity and diabetes. The Food Revolution star, who has previously spoken out against sugary drinks, said: "I just think that we always look at oil and banking and selling of arms as these big industries, but the biggest industry on the planet is food."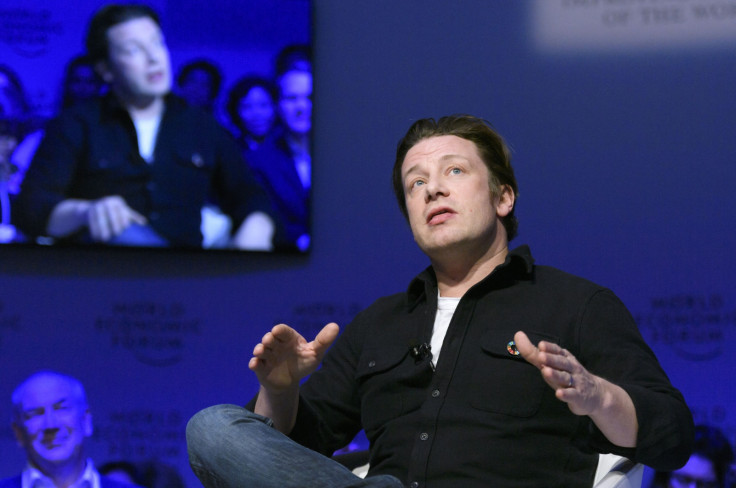 Matt Damon
For the Jason Bourne actor, his appearance was geared towards garnering support and funds for his water charity, Water.org. When he took to the stage, at a panel discussion hosted by the Anheuser-Busch InBev beer brand, on 17 January, he told the crowd: "People want to participate in their own solution, they want a hand up not a hand out."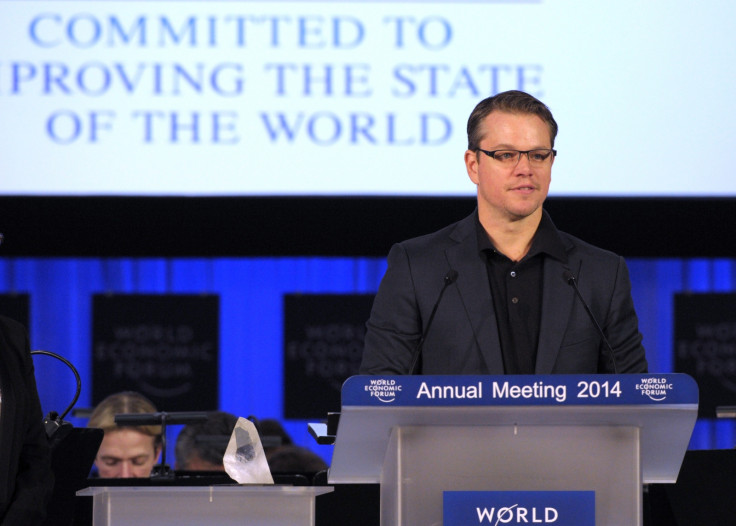 Shakira
The Hips Don't Lie songstress is an outspoken advocate for development among poor and impoverished children and the founder of the Pies Descalzos Foundation – which works to provide access to education to underprivileged children in Colombia. She revealed her unlikely friendship with Brown on social media, tweeting: "With Gordon Brown discussing the next steps to secure new major financing for education."
Speaking at the opening ceremony of WEF, the Unicef ambassador said urged decision makers to invest in future leaders. "Today's babies will drive tomorrow's business. Their capacity to contribute will shape tomorrow's societies, will solve tomorrow's problems."
Forest Whitaker
The Butler star encouraged unity and peace at a time when the world is more divided than ever."We have to come to the table and find some common ground. Right now we're polarized. There's a lot of people that are doubting that we're going to move forward in a positive way, but we have to try," the UNESCO Special Envoy for Peace said during his impassioned speech.