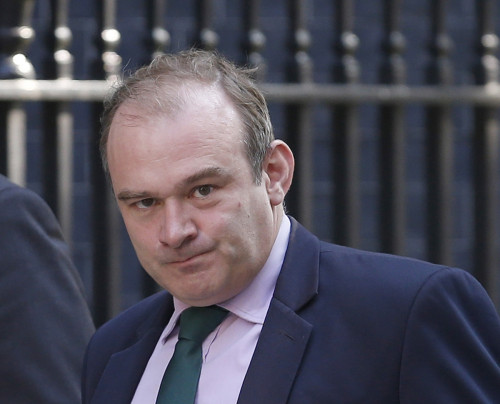 Centrica shares were down almost 3% on the London Stock Exchange after UK Energy Secretary Ed Davey urged the industry's regulator to investigate the Big Six firms over rising household bills and bumper profits.
Davey picked Centrica-owned British Gas in particular for focus because it holds the biggest chunk of the consumer energy market.
"[British Gas] tends to charge one of the highest prices over the past three years, and has been on average the most profitable," said Davey in a letter to Ofgem, the energy watchdog.
"Clearly you will wish to consider whether this is prima facie evidence of an issue in the market and so whether it merits a market investigation reference with the whole gamut of potential remedies that could follow including a break-up of any companies found to have monopoly power to the detriment of the consumer.
"Alternatively you may of course conclude that no action is needed or potentially some intermediate measure which can be taken by the sector regulator."
There has been a fierce political row over household energy bills in the UK. They have risen sharply even at a time when household incomes are in real terms decline, squeezing family finances.
The energy firms say they have no choice but to hike bills because of higher costs, such as the volatile wholesale price of gas and infrastructure investment. However they have been accused of profiteering by critics.
Ed Miliband, Labour leader, said if his party is elected at the 2015 general election he would force energy firms to freeze household bills for almost two years. His critics say energy firms will simply hike bills higher before and after the freeze.
The coalition government has pledged to shift the burden of green levies away from energy firms, who pass them on to consumers' bills, and on to general taxation. As a result, several of the energy giants said they would fix or cut their prices until 2015.