The Consumer Electronics Show is the biggest technology trade show of the year, and it's happening in just over a week's time. Here's what we expect to see.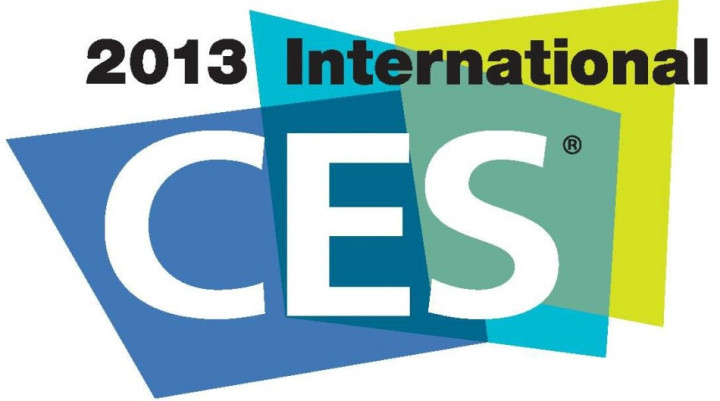 CES used to be the pinnacle of the technology industry's year. Everyone - even including Apple at one point - announced their biggest products at the show. These days however, the bigger technology companies are taking their announcements elsewhere, and CES has lost some of its prestige in recent years.
Samsung and others have followed Apple in holding their own individual press events throughout the year and other trade shows like Mobile World Congress and IFA in Berlin are also attracting companies' attentions. Microsoft, a perennial CES mainstay, has even pulled out this year.
That said, CES is still far and away the largest technology show in the world (it covers 17 hectares and will have 150,000 attendees this year) and 2013's event is likely to see some major announcements as well as indicating the trends we will be seeing for the coming 12 months.
Here are six key announcements we expect to see at CES 2013 in Las Vegas:
Tegra 4

Nvidia has used CES for the last couple of years to showcase its latest and greatest mobile chips, and 2013 looks like it's going to be no different. With a press conference scheduled for Sunday evening, 6 January, the company is likely to unveil Tegra 4 - codenamed T40 or Wayne.
Nvidia, which uses the low power ARM architecture for its chips, is currently the chip maker of choice for a lot of the world's best-selling Android smartphones and tablets and it will be hoping Tegra 4 will keep it in that position. It could also see it establish itself as the de facto chip maker for Windows RT tablets.
The new system-on-chip is likely to remain with four processing cores but could boost the graphical processing units (GPUs) to a huge 72 cores meaning it should have no problem dealing with the slew of 1080p smartphones we are likely to see in 2013.
Galaxy Skin - Samsung's bendable screen technology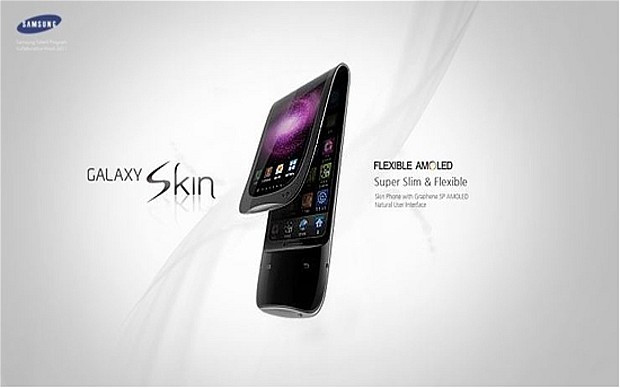 Flexible screen technology has been on the horizon for a number of years and CES has even shown off some prototypes from Samsung previously. According to a report in the Wall Street Journal back in November, Samsung is sampling the technology to a number of companies with a release in early 2013 likely.
Samsung will no doubt want to show off its own technology - dubbed Galaxy Skin - on one of its own products, and a lot of rumours are suggesting the Galaxy S4 will be the first to feature the new technology.
However the S4 is unlikely to feature at CES, with Samsung likely to keep that announcement for a separate media event later in the year.
Samsung uses a plastic polymer instead of glass, meaning the displays can be bent or rolled-up without being damaged.
Ultra HD Televisions
Everyone would be happy with their current Full HD TVs if it wasn't for television manufacturers showing us the next generation of TVs. However once you've seen 4K or 8K, there is no going back.
Now known as Ultra High Definition, these new standards will be seen in shops for the first time properly in 2013. With that in mind, we expect to see new models from all the major manufacturers including LG, Samsung and Panasonic.
With the major Japanese firms like Sharp, Sony and Panasonic struggling financially at the moment, Ultra HD could signal a chance for the company to reverse the losses of recent years.
The problem of course is going to be cost. With Sharp's 64in model set to cost $31,000 you get some idea of the problem facing these companies making Ultra HD the standard everyone uses.
Intel's latest PC and mobile chips
Intel is always a major player at CES, and 2013 is likely to be no different. 2012 saw the company show off how versatile its Ivy Bridge chips can be with a variety of laptop form factors, and the same is likely to be the case with the next generation Core chips, known as Haswell.
While it will only offer a reported 10 percent performance boost, Haswell chips are also likely to be more power efficient and will come to market by the middle of 2013.
As well as it's PC chips, Intel will use CES 2013 to continue its push into the mobile sector. Rumours are suggesting it could show off Red Ridge, which is Intel's Medfield-based tablet platform, with a new tablet on show.
While it is unclear whether or not this will be a production unit simply to show off the platform or a tablet from a partner like HP, Dell or Sony is unclear.
The rise and rise of Huawei
Huawei has had a great year in 2012 and the Chinese company is set to continue its rise in the smartphone world in 2013. At CES 2013 Huawei is not playing its cards close to its chest, announcing exactly what it will be showing off.
Huawei will be the fourth manufacturer to launch a Windows Phone 8 smartphone when it launches its Ascend W1, which could be the budget Windows Phone smartphone to challenge Android at the lower end of the market.
The Chinese company will also launch the Ascend D2, which has been described by the company as "too powerful." It should feature a 5in screen with Full HD (1080p) resolution, a quad-core processor clocked at 1.5GHz (possibly the Tegra 4) and a 13 megapixel camera.
With ZTE, Huawei and Lenovo on the rise, 2013 could be a very big year for Chinese manufacturers in the smartphone world.
Ultrabooks, ultrabooks and more ultrabooks
CES 2012 saw the introduction of Windows 8 as well as a slew of laptops based on the thin-and-light Ultrabook standard from Intel.
While sales of Ultrabook standard has not gone as well as Intel (or the manufacturers themselves) would have hoped, 2013 could finally see the adoption of this new breed of laptops on a widespread scale.
With Windows 8 now on the market, more innovate form factors coming out every day, and prices hopefully coming down, Ultrabooks could become the big trend for 2013.