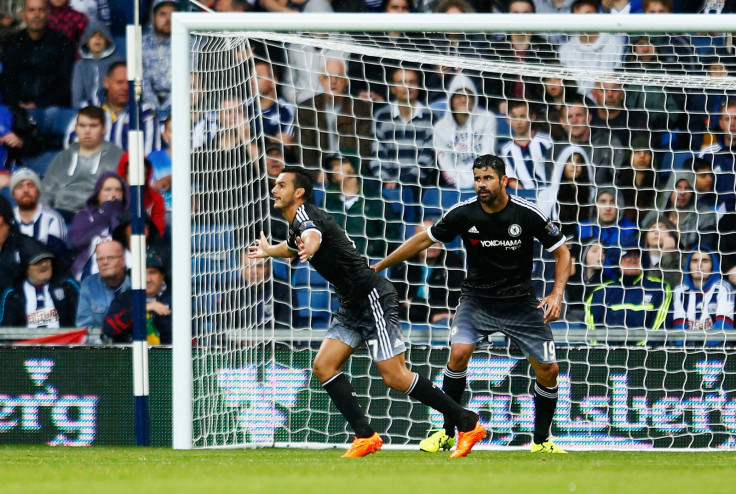 Chelsea star Cesc Fabregas has hailed the arrival of Pedro Rodriguez at Stamford Bridge, saying that Jose Mourinho's squad previously missed an attacker with the skills of his fellow countryman. The Blues secured the services of the Spain international last week, beating out Manchester United for his services after agreeing to meet his £22m (€34.4m) release clause.
Pedro has admitted that conversations with Fabregas and Mourinho were key to his decision to leave the Nou Camp to join the Blues, having previously played alongside the Chelsea midfielder at both Barcelona and with Spain.
And Fabregas has now lavished praise on his new teammate after the former Barcelona forward helped the Blues to a 3-2 victory over West Brom in his Premier League debut on 23 August, scoring the first goal of the game and setting up Diego Costa for the second.
"He was fantastic. I knew straight away he would make an impact because it was something we didn't have in our team – a player who goes behind defenders, that goes one against one and stretches the opposition," Fabregas said to the club's official website.
"The mentality of this guy is fantastic and I'm very happy for him."
Fabregas also expressed his delight at helping Chelsea to their first win of the season, although he admit the side are yet to reach their top form.
"I think as a team we had a point to prove. We are the champions and we have to perform like that," Fabregas added.
"We have had our difficult moments, we know that. I have said we will soon be at our best individually and collectively. We are still not there but we showed the character and the honour of this team never goes. It was much needed."
Having only got four points from the three first Premier League games of the campaign, Fabregas pointed out the importance of keeping their winning run going against Crystal Palace on 29 August before the international break comes.
"Lately it looks like every time we have a comfortable game and we are dominating, something happens, so we have to make sure whatever we do, the effort we make pays off at the end," he said.
"We bounced back from a difficult situation in a difficult place where we lost last year. We are proud but we have to keep going. We need these six points before the international break."