Telefonica's Chief Financial Officer Mark Evans investigates the challenges the digital economy presents for UK business.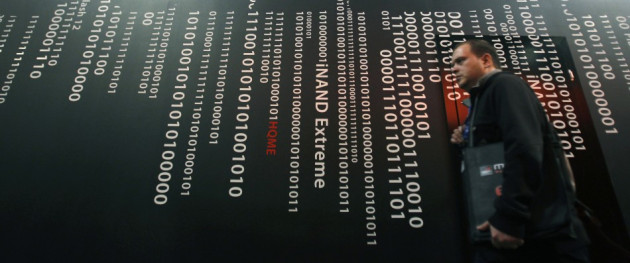 The Massachusetts Institute of Technology recently announced the Initiative for the Digital Economy, which aims to systematically address the impact of digital technologies on US business, the economy and society. It will make recommendations to industry leaders and policymakers about the digital economy and job growth.
Undoubtedly a hugely important initiative, it struck me that our US counterparts are taking the lead when it comes to driving the digital agenda at a global level. We in the UK must make sure we're not left behind in the digital race to economic recovery.
Our economy is now a digital economy and digital connectivity is becoming central to that. Inventing effective business models and cultures for the digital economy is one of the biggest challenges of our time. To return to economic growth, we need to unlock the services that will propel digital Britain forward, and I believe there are four key ways business can do so.
Embrace
Firstly, we need to embrace process change and look to digital solutions to streamline models and operations. Innovation isn't just about products or services, but about making behavioural changes, inventing new operating models and introducing new ways of doing things.
Take O2 Labs, our dedicated digital R&D team of around 30 digital designers, innovators and developers who can go from a spark idea to a proof of concept in under 72 hours. It is built and designed to disrupt and compete with the way we do things. By frequently and deliberately challenging our established business model, it helps to make us more competitive as a result. It hardwires innovation into our culture.
Similarly, businesses need to invest in innovation, not simply by acquisition but by incubation. We need to foster entrepreneurs - whether in start-ups or larger companies - and enable them to quickly implement their ideas to create widespread business benefits.
Incubating
This is nothing new in the digital services space - many companies are incubating start-ups and getting first refusal on their ideas. But more of Britain's bigger companies in other sectors should be doing this and using the intellectual outputs as opposed to just seeing it as potential cash generation to grow their businesses.
Thirdly, we know the new services that will make Britain digital depend upon the collection and analysis of data, yet consumers are anxious about sharing their personal information, largely because companies and government haven't been very good at explaining what they do with it. Last year they told us their concerns: only 19 percent expect to be happy with the amount of data they share with companies in 10 years' time, with 42 percent expecting to feel uncomfortable.
In order for the UK to realise the potential in the use of customer data, for the benefit of citizens themselves, we need to establish how the consumer can be better represented to foster a greater sense of trust and transparency; otherwise confusion and concern amongst the public about inconsistent practices and standards will remain.
Establishing a "data dialogue" between consumers and businesses is vital to unlock benefits for individuals and growth opportunities for businesses.
Skills
Finally, although digital technologies are rapidly transforming organisations, business practices and societies, skills are developing more slowly.
For the digital economy to advance at the speed the UK economy requires, we need our people to have the skills to fuel it. I believe some of our most digitally literate citizens are young people, who right now, largely due to high levels of youth unemployment, are being excluded from the workforce more than any other group.
Their digital skills are the future fuel of the economy - but as it stands, there's just not enough being done to harness them. It is time for employers to look to the very people who have the skills we need to return to stronger economic growth.
What's clear is that we need to take a lead from our US counterparts and act now to unlock the services that will propel our nation forward, otherwise we risk losing the digital race to economic recovery.