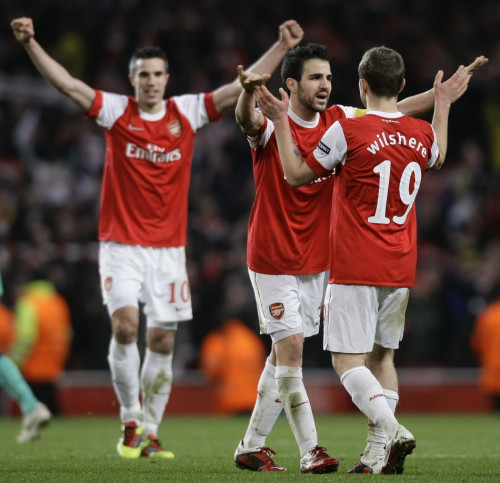 Alex Oxlade-Chamberlain has claimed that Arsene Wenger has the ability to make youngster Gedion Zelalem as influential for Arsenal as Cesc Fabregas.
At just 16 years of age Zelalem was handed his senior debut for the Gunners in the victory over Coventry City in the fourth round of the FA Cup.
Playing just over 20 minutes of football in the 4-0 win for Arsenal, Germany Under 17 international Zelalem is touted for big things with the club and Chamberlain believes that as he continues to develop he will become a player as important to the club as Fabregas, who captained the side before leaving for Barcelona in 2011.
"Technically he's got all the passing attributes and the same sort of qualities that Cesc has," he said, according to London24.
"It's a very big compliment because Cesc is a very good player and Gedion's got growing to do because he's still a young lad.
"At a club like Arsenal I'm sure that he can develop in the right way, especially under a boss like Arsene Wenger.
"In the squad that we've got here there's always a lot of time for youngsters and they're allowed to make mistakes and learn from them.
"The boys will help him along in that journey so I'm sure he's going to do really well."
Chamberlain says that behind the scenes Zelalem has proven that he is capable of stepping up for the senior team and will prove to be a good find by Wenger's scout Daniel Karbassiyoon who plucked the teen out of the United States to take him to the youth academy in 2012.
"There's no doubt he's a great talent. He's a very good footballer," Chamberlain explained.
"He's still a young lad and he's going to have to wait for his chance at a club like Arsenal – but with our boss he'll definitely get it.
"When he trains with us we can see what a talent he is. He's a good kid as well, he's a good lad and he approaches the game in the right way.
"In my eyes, there's no doubt that he's going to have a very good career."