On the face of it, an unpredictable and often thrilling Premier League season is about to end on a relatively damp squib. Leicester City have been crowned champions, Tottenham Hotspur and Arsenal are guaranteed Champions League places, while Aston Villa, Newcastle United and Norwich City are preparing to play Championship football next season after being relegated. The central issues of any league season are decided, no?
But the reality is somewhat different. If you were going to ignore the 10 simultaneous 3pm kick-offs in the Premier League this Sunday, 15 May, think again, there is plenty on the line as the domestic league season comes to a climax. IBTimes UK talks you through the permutations.
Manchester pair [and West Ham United] square off for Champions League qualification
What's at stake?
The main narrative this weekend centres around the two underachieving clubs from either side of Manchester. In the blue corner are Manchester City, who currently occupy fourth spot and need just a point in Manuel Pellegrini's final game as manager against Swansea City to ensure Pep Guardiola does not arrive at the Etihad Stadium with the ignominious task of playing in the Europa League.
In the red corner are Manchester United. Though the FA Cup final against Crystal Palace and the chance to claim his first major trophy are on the horizon at Wembley in a weeks' time, Louis van Gaal is fighting for his life at Old Trafford and surely only a place in next season's premier European club competition will save him from being ousted by the Glazer family.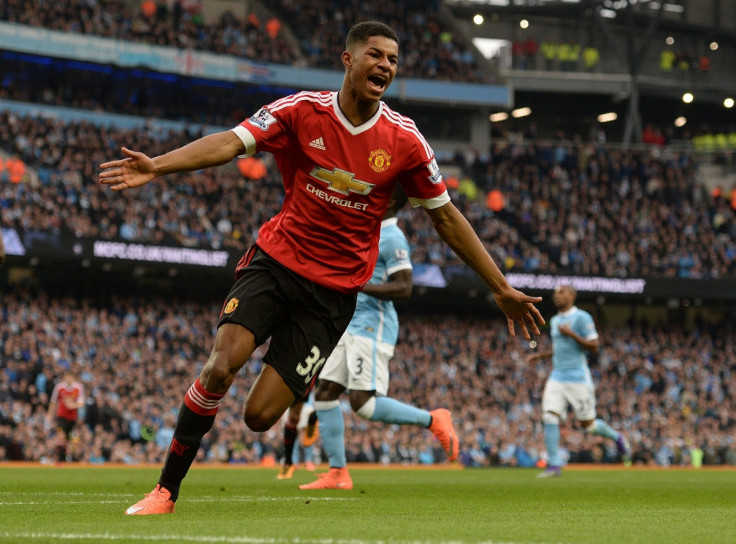 West Ham United, who travel to Stoke City, are, at least mathematically, in contention to qualify for the European Cup for the first time in their history. However, Slaven Bilić's team face an insurmountable task on the final day.
The permutations
The arithmetic is pretty simple, which is just as well on what will likely be a hot and sweaty Sunday afternoon. With a two-point advantage, a win for City at the Liberty Stadium will guarantee they start next term in the Champions League. A draw will likely be good enough too as they possess a significant advantage in regards to goal difference over United (+30 vs +12).
Only a defeat for City in south Wales will truly open the door for United, who face AFC Bournemouth at Old Trafford. Three points for Van Gaal's men by any means, while City suffer their 11th loss of the campaign, would see them leapfrog their rivals into fourth. Should Pellegrini's side be held to a goalless draw then an English league record winning margin of 19, which increases by one every time City score, would be required to see United into the Champions League. Failure to beat Eddie Howe's men ends their quest entirely.
The Hammers' only route into the Champions League can come if City lose at Swansea and United fail to beat Bournemouth. Victory will see them go level on points with City on 65, but they require a goal swing of 15 – while scoring at least seven themselves – to produce a miracle which would even have Leicester blushing.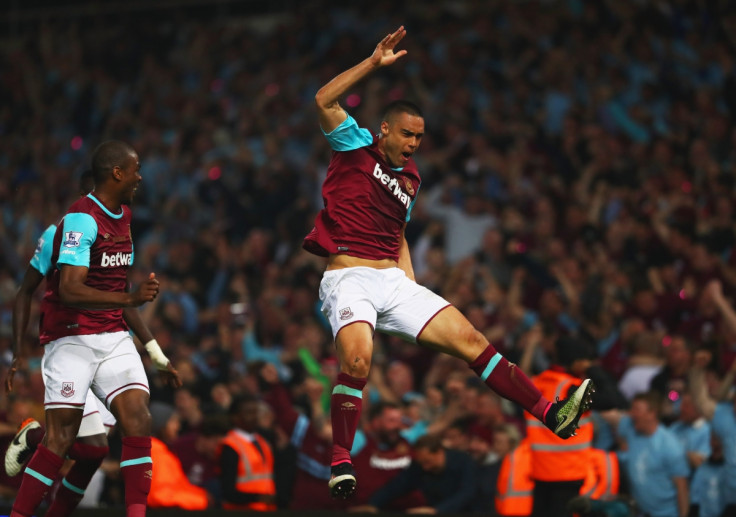 The five-way fight for a Europa League place [plus a potential play-off]
What's at stake?
As many as five sides go into the last day with the potential of finishing the season with a Europa League place to celebrate or scold over. They include United, who could yet end the campaign out of Europe altogether if results go horribly against them.
Only an unprecedented goal swing can see City finish any lower than fifth, should they end up being beaten to the Champions League by United, but nevertheless the second tier continental competition represents a guaranteed safety net.
United and West Ham are joined by Southampton and Liverpool in the shootout for what could eventually be three places in the Europa League. Fifth and sixth place sides are assured of passage into the competition, but seventh place will only qualify if United [who would have to finish in the top six themselves] beat Palace in the FA Cup final.
The permutations
A win for West Ham at Stoke City will ensure they finish somewhere in that top six. They can go above United if they fail to beat Bournemouth, and ensure they start life at the Olympic Stadium having achieved their highest top flight finish for 17 years.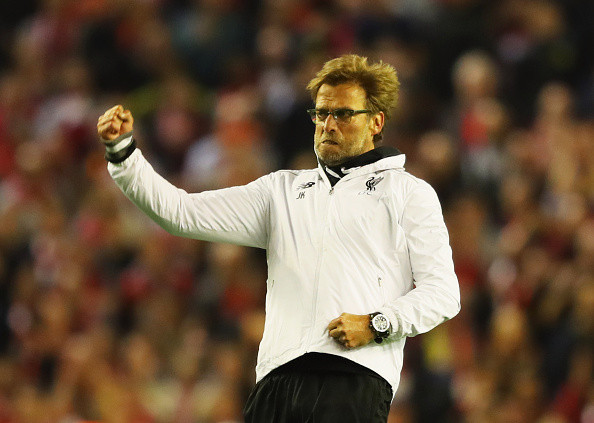 Ronald Koeman's Southampton lie in wait should either team slip up. Just two points behind West Ham and three adrift of United, with a better goal difference, they themselves can go fifth by beating Palace at St Mary's, as long as United lose and West Ham fail to win. Liverpool can at least guarantee themselves a European place before the Europa League final against Sevilla, by finishing in the top six if they overcome West Bromwich Albion at The Hawthorns.
The Merseysiders would however need West Ham to lose at the Britannia Stadium and Southampton to fail to overcome Palace. As previously mentioned, seventh will be good enough for a European place so long as Liverpool don't finish there and then win the Europa League on Wednesday, 18 May, which would see them qualify for the Champions League. The Premier League would lose a European place as a result. Saints and West Ham will avoid that scenario if they win their respective games.
Europa League play-off?
Richard Scudamore's bombastic plans for a 39th game could become a reality should results go the right way on the last day of the season. West Ham and Liverpool could be locked in sixth on 62 points, with identical goal difference and the same goal scored and would face another game at a neutral venue to separate them.
If West Ham lose 1-0 to Stoke and Liverpool beat West Brom 2-1 then both teams would face a one-off game - at a venue and on a date that is yet to be decided - to determine who progresses to the Europa League. It also requires Southampton to fail to beat Palace, and Sevilla to win the Europa League final in Basel.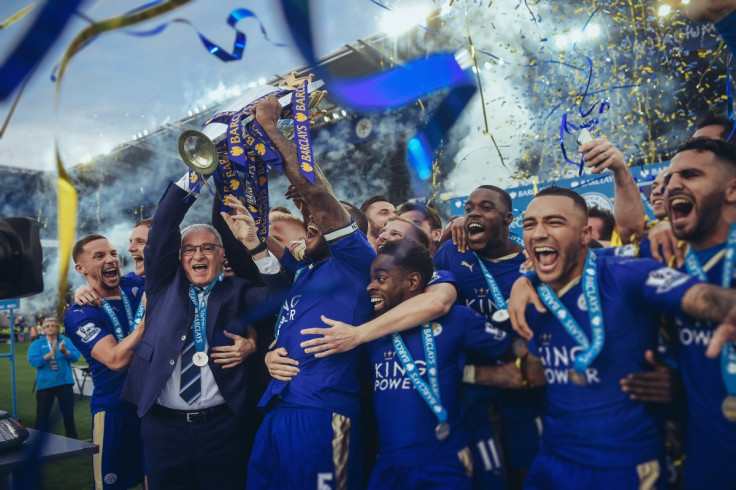 Even if those scenarios do play out, the game could still be scrapped if United win the FA Cup. Assuming West Ham and Liverpool do finish tied for sixth, then United will have already qualified for Europe by their league position, allowing seventh place passage into the Europa League.
£260m worth of Premier League prize money
What's a stake?
Each position in the Premier League is worth around £1.3m ($1.87m). That might sound like a trivial amount for club who are about to reap the rewards from a £5.14bn television deal, but it could be the difference between clinching a deal for a star striker in the summer [maybe]. Though many sides have already been accused of having their attention more on their summer holiday destination, than the current season but playing until the whistle on the final day could earn their club a nice little pay day and work to end the campaign in good spirits.
The permutations
Calculating every permutation for every league position and totaling what is at stake is beyond any mathematician, but several sides can make big gains on the final day. Bournemouth are perhaps the team with the most to gain. Currently 16th on 42 points, and in line for £6.2m in prize money, they could jump four place into 12th which would see them scoop a cool £11.1m.
Only Leicester City, Sunderland and Aston Villa go into the final day knowing which position they finish the second, meaning 17th other sides are at worst battling for cash during the final hours of the season. Chelsea, Stoke, Swansea, Everton and Watford are all battling for the last remaining top half place.