It is not quite the Champions League final that is the most glamorous but Saturday's clash between Chelsea and Bayern Munich promises to be an absolutely epic encounter, with much at stake for the London club.
Chelsea will go into the game at the Allianz Arena looking for redemption on several fronts, including payback for having lost the 2008 final, on penalties, to rivals Manchester United and the possibility of one last big hurrah for senior players like Frank Lampard, John Terry and Didier Drogba, among others, all of whom could well be shown the exit (or forced to take less influential roles) for next season; owner Roman Abramovich's promised summer revamp seems to be gathering steam, with a host of attacking options being linked to the club. In addition, the Blues will also be desperate to win the trophy to ensure Champions League qualification for next season, having missed out on the top four spots in the league this year.
Bayern, meanwhile, will also have revenge on their minds - the German giants were beaten by Jose Mourinho's Inter Milan in the 2010 final and will also certainly want to avoid watching an English club celebrate the trophy at their own ground. Bayern captain, German full back Philip Lahm, has already got into the act, accusing his Chelsea counterpart of not thinking for the team during the second leg of the club's semi-final tie against Barcelona; Terry was shown a red card for a foul on Chilean forward Alexis Sanchez and will miss Saturday's game.
Moreover, Bayern have also had a disappointing domestic season, although not anywhere near as catastrophic as Chelsea's. The Bavarians finished second in the Bundesliga compared to Chelsea's sixth place Premier League result; although the Germans were beaten to the title by a comprehensive eight points. In addition, the 2-5 mauling at the hands of the league champions Borussia Dortmund, in the final of the DFB-Pokal on 12 May will not have done Arjen Robben, Franck Ribery, Mario Gomez and co. any good, as Robben himself admitted. Manager Jupp Heynckes also laid into his side, calling the performance "catastrophic".
There is yet more drama surrounding the outcome of the final, with former Chelsea manager Ruud Gullit suggesting (read the earlier IBTimes UK report here) Abramovich may be secretly rooting for Bayern to win, rather than his own club. Gullit's reasoning is that should Chelsea win the title, then it will be difficult for Abramovich to fire his interim manager.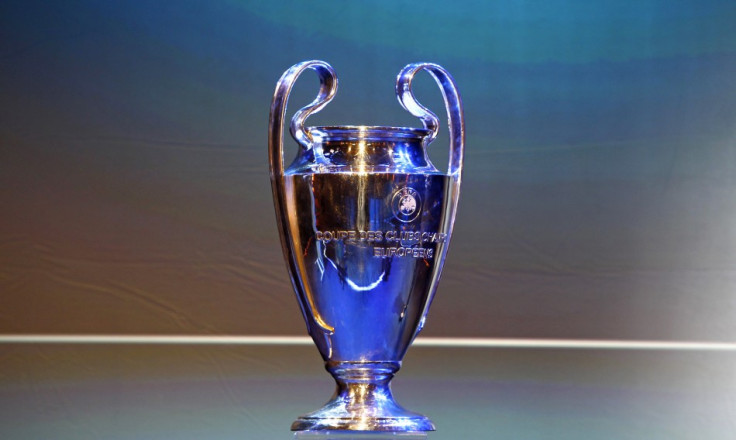 The Build-Up:
Both clubs will come into the final with strong and positive memories of their respective semi-finals, which, the caliber of these clubs notwithstanding, they were supposed to lose. Barcelona have been near-invincible in recent years, both domestically and on the continent, with only Jose Mourinho's sides tending to best them on a regular basis. Therefore, for the star-studded Catalans to bow out, at home, was a huge result for the Blues and one they deserved.
The two-legged tie against Barcelona aside, Chelsea have shown they are capable of blitzing sides, although not on a regular basis. The 4-1 thumping of Napoli (no mean feat, considering the Italians boasted the likes of Ezequiel Lavezzi, Edinson Cavani and Marek Hamsik in their line-up) is an indication of that ability. Equally important is their defensive stability, which has seen them concede only 11 times in 12 games this season. The latter record is not quite as good as Bayern - they've conceded only eight times in 14 games - and the absence of key defenders Terry and Branislav Ivanovic (also serving a suspension) as well as Brazilian midfielder Ramires (suspension) will give interim boss Roberto Di Matteo quite a few headaches. However, he will be thankful that Ivorian international Didier Drogba is both fit and available, after playing pivotal roles in both legs against Barcelona.
The immediate form Chelsea will carry into this game will not be particularly great. The Blues won only three of their last seven league games as tiredness and fatigue becomes an issue. They did win the FA Cup though and it was Drogba again who came to their rescue and they did manage to win the last game of the season - 2-1 at home - to relegated Blackburn.
Bayern Munich have something of a history with Real Madrid and the rivalry was set to continue after the two squared-off for the second semi-final. Madrid are the undoubted kings of European football, with a staggering nine European Cup/Champions League titles to their name and although their star had fallen over the past few years, the capital club have regained much of their prestige and potency under Mourinho; a tenth Champions League crown to complement the first league title in four years would have been the perfect statement to announce the club's return to world dominance. Unfortunately for them, Gomez's last-minute winner gave the Germans a strong 2-1 lead to take into the second leg in Spain and Robben's converted penalty at the Santiago Bernabeu forced the Spaniards into a shootout that they lost.
The tie against Madrid aside, the Bavarians have impressed Europe with a surprisingly clean and incisive style of football that is, in the best traditions of Germanic excellence, effective. Apart from the one game against Swiss side FC Basel, in the first leg of their Round of 16 tie, the Germans have scored at least once every game in Europe this season. The club has scored 77 goals in the Bundesliga, second only to champions Dortmund who scored 80. Chelsea, meanwhile, scored only 65.
Munich finished the domestic season on a strong note (the defeat to Dortmund notwithstanding), with five wins in seven games and only four goals conceded in that period. The return of midfield general Bastian Schweinsteiger has been a huge boost for the club, as is the continued brilliance of Gomez, Robben and Ribery up front.
Team News:
The biggest packet of news, from either side, has to do with players unavailable through suspensions.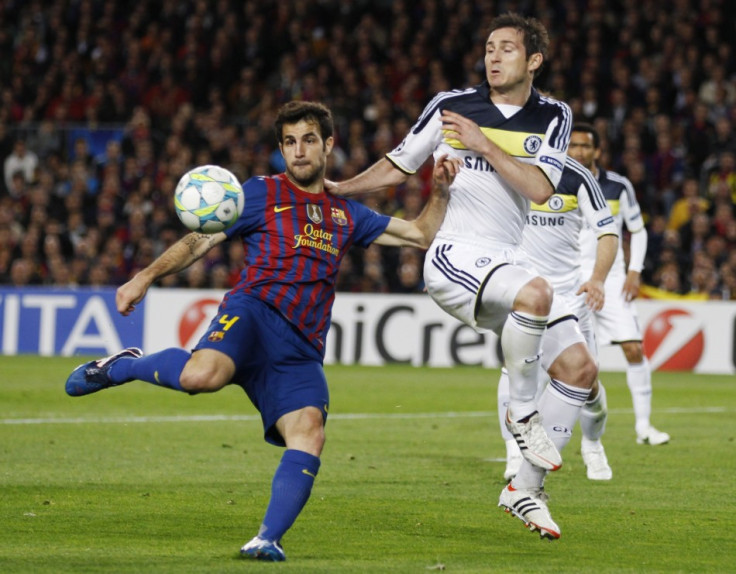 Chelsea will lose captain Terry, Ivanovic, Ramires and Portuguese midfielder Raul Meireles. In addition, the Blues could also be without French winger Florent Malouda but could receive good news if centre backs Gary Cahill and David Luiz recover in time, from hamstring injuries.
Di Matteo will have to make one big decision before all else - does he start both Cahill and Luiz, assuming they are declared fit, and risk having to substitute both of them off should their lack of match fitness tell? Or should he play it safe and start just one, keeping the other in reserve on the bench. In the latter case, expect Portuguese right back Jose Bosingwa to shift to a central role, as he did against Barcelona briefly. The problem in that situation, however, is he may be forced to come wide to deal with the Robben/Ribery threat (depending on who is operating on his flank), leaving the door open for Thomas Mueller and Toni Kroos and his central defensive partner to deal with them as well as Gomez. Over on the left flank, Ashley Cole will have clear instructions from his boss - stop the Ribery/Robben express from controlling your flank.
The centre of the pitch is another key area for Chelsea. The Schweinsteiger/Kroos duo will have to be carefully marshaled if the Blues do not want to spend 90 minutes chasing shadows. Michael Essien and John Obi Mikel will also need to be aware of, again, Robben, Ribery and Mueller.
Up front, there was talk Di Matteo could use both Drogba and £50mn Spanish striker Fernando Torres from the outset. The Italian was quoted as saying he did experiment with the idea against Blackburn. However, given the magnitude of the moment and the quality of opposition he is facing, the manager should really opt to play safe and provide an extra pair of legs in midfield. After all, Chelsea have played best, in Europe this season, on the counter. Expect Drogba to start and provide the same kind of service he did against Barcelona and Liverpool.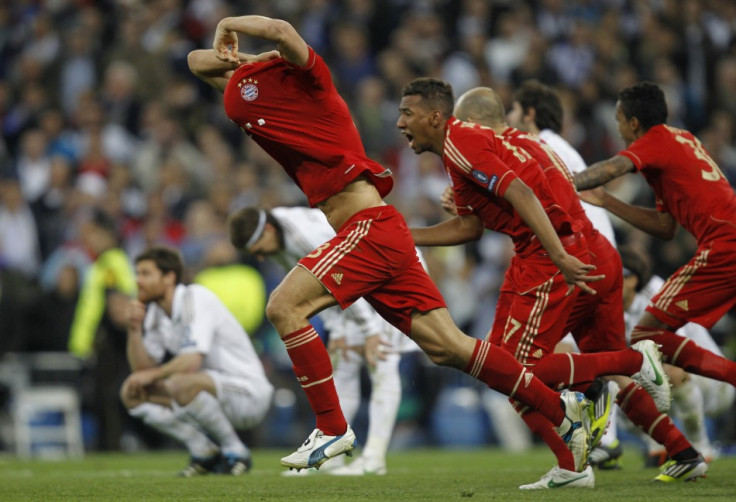 From the Germans' perspective, they will be wary of two players in particular - Drogba and Spanish midfielder Juan Mata. This is particularly since they too have defensive woes, with Holger Badstuber, David Alaba and Luiz Gustavo suspended and Breno and Daniel Van Buyten likely to be out as well. The loss of Badstuber, Alaba and Gustavo will be a big one, as all three were exceptional against Real Madrid in Spain. Expect Anatoliy Tymoshchuk and Diego Contento to drop back into the defensive line, which means Ivorian Salomon Kalou could look to take advantage for Chelsea down Bayern's right flank.
Robben and Ribery have developed an excellent understanding over the years and are made doubly dangerous by the fact they can shift flanks at will. The presence of young Germans Mueller and Kroos holding attacking fort in the centre, behind Gomez, while the wingers run in and around the opposition's defence will be something Chelsea must look out for.
The key for Bayern will also be in midfield. If Schweinsteiger can get going, expect the pace and tempo of the home club's game to lift considerably. If he does not, it will be up to Kroos and Mueller to get the Bavarians going and that could give Chelsea a chance. Meanwhile, the absence of Badstuber will be critical because of Drogba's presence and handling the powerful Ivorian striker will now be Tymoshchuk and Jerome Boateng's responsibility. If they fail to do so, Bayern may be in for a long night.
The Referee:
Perhaps the most important man on the pitch, the referee for the final will be Pedro Proenca, from Portugal. This will be Proenca's first Champions League final, although he has referred in each of the past four seasons of the tournament and the 41 year old has labelled this the "realisation of a dream".
Facts:
Bayern have won 13 of the 14 games at the Allianz Arena, in all competitions; the other game was a draw.
Should the Germans win, they will have five European Cup wins and will become the third-most successful club of all time (only Real Madrid and AC Milan have more). Chelsea, meanwhile, have never won the tournament.
Chelsea's record, away from home, to German clubs is poor. They have only won once in six games and the sole win came in 2003, against Stuttgart.
This will be the first time since Rome 1984 that a Champions League finalist will benefit from home advantage.
Probable Line-Ups:
Bayern Munich: (4-2-3-1) - Manuel Neuer; Philip Lahm, Jerome Boateng, Anatoliy Tymoshchuk, Diego Contento; Bastian Schweinsteiger, Toni Kross; Arjen Robben, Thomas Mueller, Franck Ribery; Mario Gomez.
Chelsea: (4-3-3) - Petr Cech; Jose Bosingwa, David Luiz, Gary Cahill, Ashley Cole; John Obi Mikel, Michael Essien, Frank Lampard; Salomon Kalou, Didier Drogba, Juan Mata.
Man to Watch: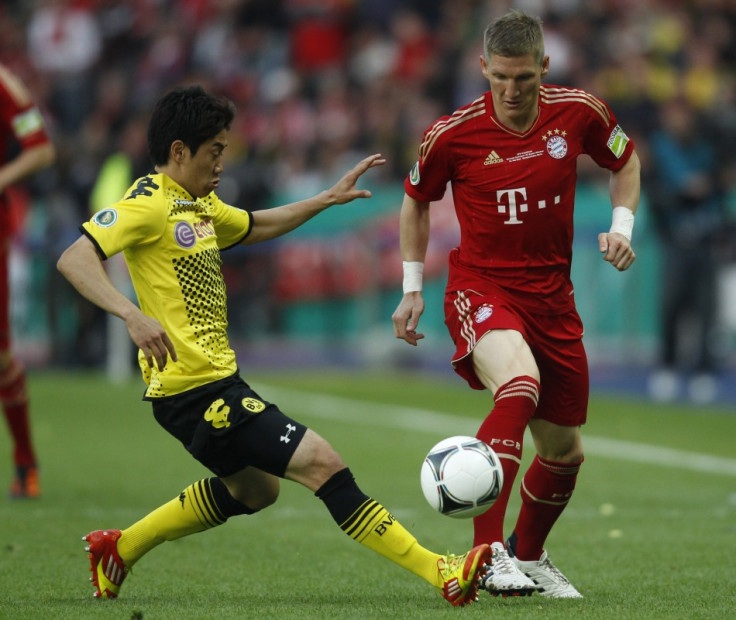 Bayern Munich - Bastian Schweinsteiger. The young German midfielder is a rare mix of endless energy, a good footballing brain and someone blessed with good technique and work rate, all factors that led Mourinho to cast longing eyes when he took over at Madrid. The absence of his Chelsea counterpart - Ramires - will mean the Blues cannot afford to give the German international any room at all. If they do and he begins dictating the pace of the game, they might as well pack up and go home.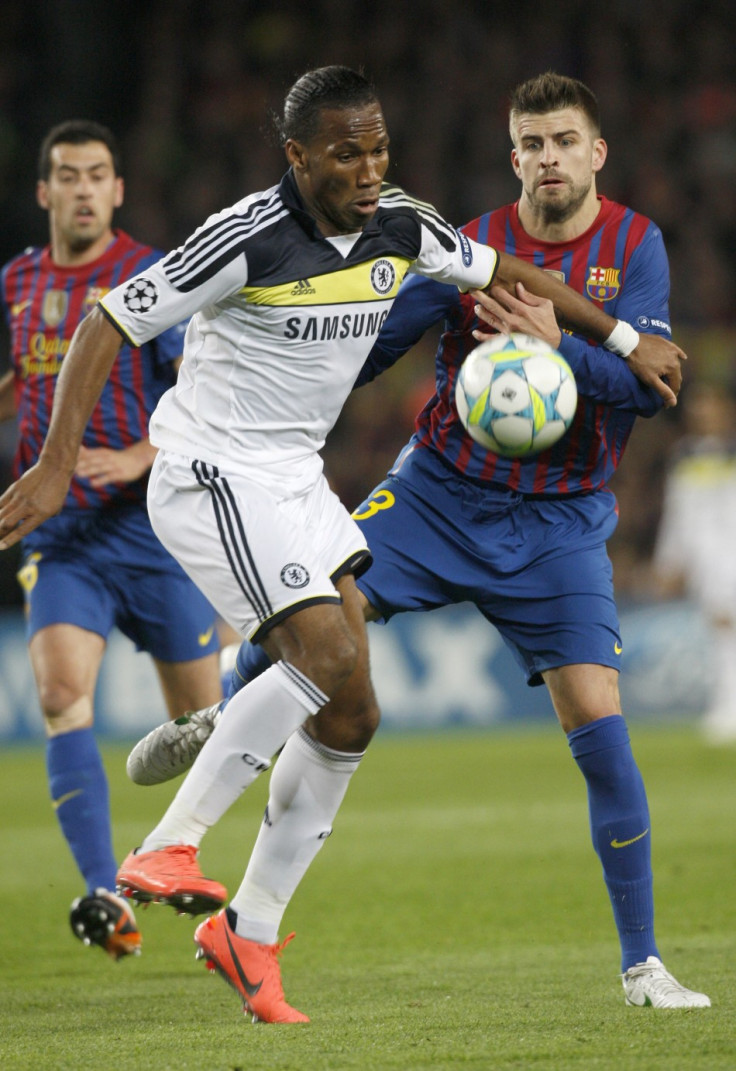 Chelsea - Didier Drogba. The Ivorian striker is "unplayable", according to quotes from Liverpool defender Jamie Carragher and former Reds midfielder Dietmar Hamman... and they aren't the only ones who think so. He brings a clinical eye for goal to play with endless reserves of physical strength and a fierce determination to win. The absolutely perfect definition of an old-fashioned centre-forward, Drogba will be key to Chelsea's success on the night, particularly with Bayern missing Badstuber at the back.
Where to Watch Live:
A live stream will be available via a subscription to FoxSoccer2Go for US customers. UK viewers can look to Sky Sports for (paid) streams. Meanwhile, UEFA.com also offers several streaming packages. In addition, Web sites like soccernet.com and goal.com will provide real-time text updates.