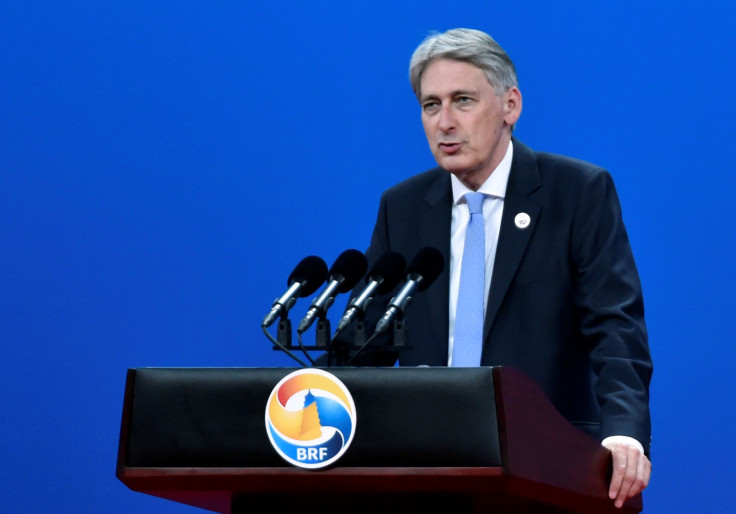 Chancellor Philip Hammond admitted people are "weary" after seven years of austerity but added we should "hold our nerve" over public sector pay.
He said the "right balance" must to be struck in terms of what is fair for workers and taxpayers, in a speech to the Confederation of British Industry last night (3 July).
It comes as Downing Street is under cabinet pressure to lift the 1% pay cap for 5.1 million public sector workers, which has been in place since 2012.
Foreign secretary Boris Johnson is the latest minister to support the move. He joins environment secretary Michael Gove, health secretary Jeremy Hunt and education secretary Justine Greening who are understood to be in favour of the pay policy being relaxed.
But Hammond said: "Our policy on public sector pay has always been designed to strike the right balance between being fair to our public servants, and fair to those who pay for them.
"That approach has not changed, and we continually assess that balance. But we do, of course, recognise that the British people are weary after seven years hard slog repairing the damage of the great recession."
Free trade Brexit deal
But he added it was important to keep a tight rein on the public finances to ensure "the fruits of the British people's hard work over the last seven years are not wasted".
He said: "It would be easy to take our foot off the pedal. But instead we must hold our nerve."
The chancellor again spoke out in favour of a Brexit deal that allowed the UK a "comprehensive free trade deal in goods and services", as it leaves the European Union (EU).
He said migration should be managed but should give British businesses and the public services the right "to recruit the labour they need to deliver both economic growth and our social objectives".
He also acknowledged the City's special status, which currently provides three-quarters of EU hedging activities and foreign exchange, and half its lending and securities transactions.
The chancellor said a Brexit deal should take into account "the legitimate concerns among our EU colleagues about regulation and supervision of cross-border financial markets and commits to agreeing a cooperative supervisory structure to address those concerns, based on international best practice."