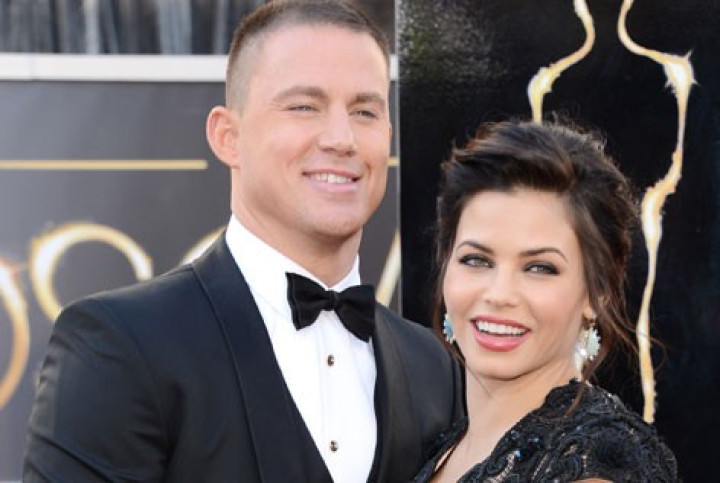 American actor Channing Tatum and his wife, actress Jenna Dewan-Tatum, have jointly slammed the rumour that they are getting divorced.
Earlier, Star magazine had reported that the Hollywood couple's relationship was on the rocks.
The cover read: "Channing & Jenna: $50 Million Divorce Shocker!" with a report titled "Channing Tatum & Jenna Dewan: Is the Magic Gone?"
The report claimed that the two were splitting as "Channing constantly hits on women, removes (his) wedding ring and goes out clubbing," and they are "fighting over his drinking and partying."
However, the couple, who are parents of one-year-old daughter Everly took to WhoSay to deny the report.
"'@ChanningTatum? and @JennalDewan Tatum? Caught in Three-way with Sasquatch in 7-11 Bathroom!' would be a more accurate headline for @Star_News?'s cover. But this is our world-- where mags can concoct outright lies about real people in order to sell it to you as 'journalism'. Hope we all think hard about what this means and start to demand better. I know we can. Love y'all - CT and JDT," the post read.
Channing, who was crowned People magazine's Sexiest Man Alive 2012, and Jenna, met on the sets of their film Step Up in 2006. The two tied the knot in Malibu in front of family and close friends in 2009.
The couple's representative also confirmed that the Star cover story was completely false.
"It's disappointing to see another example of Star magazine using outright lies to sell their weekly covers and trying to pass it off as journalism," a spokesperson for the couple told Us weekly. "Their current delusional cover couldn't be further from the truth," he added.