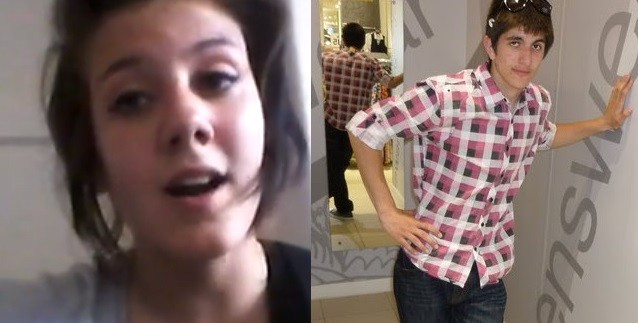 The two teenagers who died after being hit by a train in Hertfordshire in an apparent suicide pact have been named as Mert Karaoglan and Charleigh Disbrey.
Fifteen-year-old Charleigh, identified by police, and a man named locally as Mert Karaoglan, 18, were hit by a train near Elstree and Borehamwood station by a train travelling from St Albans to Sutton in Surrey.
It is believed that each of them was found with a suicide note. British Transport Police (BTP) confirmed they were not treating the deaths as suspicious.
The pair were students at Hertswood Academy in Borehamwood. The school confirmed that students and staff were informed and counselling was available.
Friends of the pair paid tribute to them on social networks. One said on Twitter: "I'm so shocked. I saw them walking together nearly every day on the way to Hertswood. They looked so happy."
A second wrote: "Can't stop thinking about Mert and CJ, RIP, you two will never be forgotten."
A budding musician, Charleigh, known as CJ, had once written on her Facebook page that she wanted to become a musician "to be remembered".
She added: "I don't wish to be famous for the money. I want to be famous because I want people to relate to music. I want to be someone's inspiration, I want to make someone feel like there [sic] not alone."
In a video posted five days before she died, the schoolgirl had recorded herself singing David Guetta's Titanium.
Hertswood headteacher Paul Gillett said: "As a close community, obviously we are devastated by this tragedy. Both students were talented, hardworking and well respected members of our academy.
"Our thoughts are with their families at this most difficult time. We are supporting our students and staff in coping with this terrible loss."
No passengers were on the train at the time of the incident. Roger Perkins, a spokesman for First Capital Connect, said its staff were receiving support.
Perkins added: "This was a shocking incident and our hearts go out to those involved. We have been giving our full support to our employees who were at the scene and will do all we can to help the emergency services in their investigation."
The Samaritans provide support to people in distress. They can be contacted on 08457 90 90 90