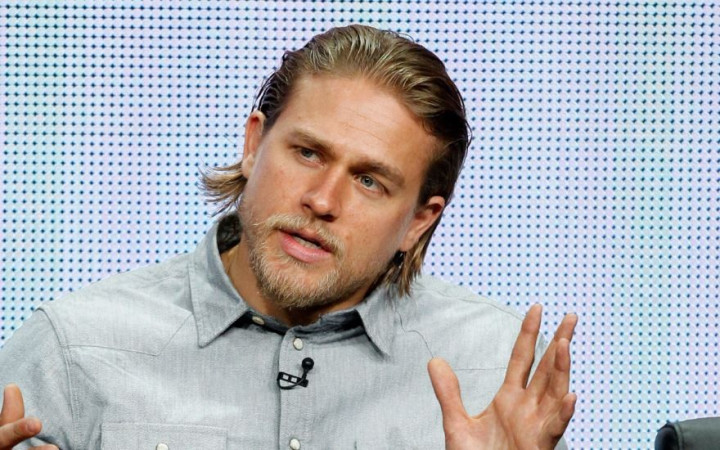 Charlie Hunnam reportedly "struggled" with the decision to take up the lead role as Christian Grey in the film version of EL James's best-selling erotic novel Fifty Shades of Grey.
In an interview with the Vulture, the Sons of Anarchy creator Kurt Sutter revealed that he and Hunnam had serious talks about the impact of appearing in the movie.
"We had a couple of long creative conversations about what the role was, what it meant," he said.
"He struggled with it because obviously there's a lot of noise around that role. There's a lot of predetermined expectations. At the end of the day, and my advice to him was: Look at the material.
"Don't look at the history. Don't look at where it potentially could be going. Look at the material and look at the people you're working with. If it makes sense, then move forward. I think that's what he did. It was a very thoughtful process, I think based on all the right decisions. It was not about notoriety. It was not about money. So I think it's cool, man."
Sutter went on to praise Hunnam's sex appeal.
"From my first meeting with Charlie, I knew that he was a star. He has that energy and he just has that persona," he added.
In the film, the 33-year-old actor will be seen opposite Dakota Johnson, daughter of actors Melanie Griffith and Don Johnson, Dakota Johnson, as Anastasia Steele.
It was previously revealed that Fifty Shades of Grey will release in the United States on 1 July next year. British visual artist and film-maker Sam Taylor-Johnson will direct a script by Kelly Marcel. Dana Brunetti and Michael De Luca (producers of Oscar-winning The Social Network) will work behind the scenes.