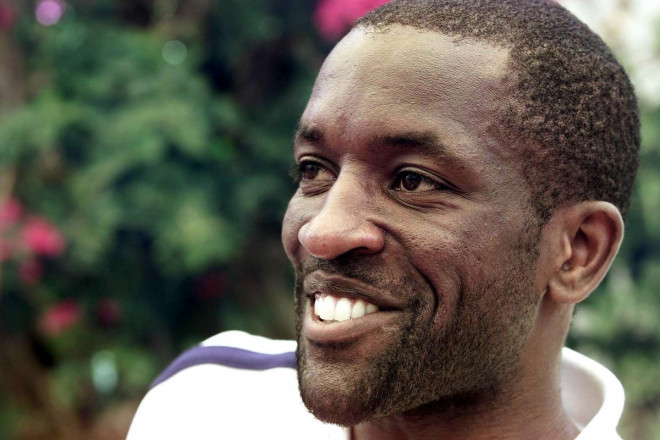 Charlton Athletic manager Chris Powell has been sacked by owner Roland Duchatelet after the club's 2-0 FA Cup quarter final defeat to League One club Sheffield United.
Jose Riga, a former coach at Duchatelet's Standard Liege, is favourite to replace Powell alongside Belgian coach Karel Fraeye.
Riga, 56, is currently working as a technical coach at AC Milan while Fraeye is a coach at Belgian club Eendracht Zele.
"We have been working with Chris Powell and his representatives for a couple of weeks to try and agree a contract extension which would have seen us continue to work together," said Duchatelet in a club statement.
"There was good progress, but we could not reach an agreement over the club's football strategy going forward.
"The situation put a strain on the working relationship between Chris and the board. Therefore I think it is best for all parties that we part ways at this stage.
"I would like to thank Chris for his commitment and hard work over the past three years. The club enjoyed a number of good times under his leadership.
"However, given the club's position in the league and the number of important fixtures upcoming, I felt this difficult decision was unavoidable at this time.
"We will look to quickly appoint a replacement who we feel will give us the best chance of avoiding relegation from the Championship.
"I can assure supporters this was not an easy decision, but it has been made with the club's future in mind. Time will tell if it is the right decision," he concluded.
The relationship between Powell and Duchatelet has been fraught since the Belgian multi-millionaire's takeover in January, selling key players and bringing in a number of Standard Liege reserve players on loan against Powell's wishes.
Both were in talks over a contract extension but disagreed over a number of key issues such as control over the transfer policy at the club.
Duchatelet last week said that he would sell Charlton's top players to his Belgian club Standard Liege, rendering them a feeder club in essence.
"It's not to be excluded that some players will be sold to Standard Liege and play Champions League.
"We will be a very realistic club in terms of what we spend.
"The aim is very quickly to break even, so the fans should expect us to sell players once in a while," he said.
Powell had earlier been linked as favourite for the QPR job in the event that Harry Redknapp was sacked by Tony Fernandes.
Powell said after Charlton's FA Cup run had ended: "We're disappointed with today but we move on. We have a few games in hand and it's all in our hands. If we win both of the next week's games [against Huddersfield Town on Wednesday and Millwall] then the table will have a different complexion."
The south-east London club find themselves four points adrift of safety at the bottom of the Championship table but with four games in hand.
They face Huddersfield on Wednesday before a trip to local South London rivals Millwall on Saturday.