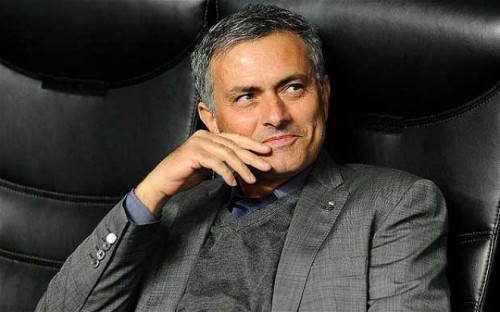 Chelsea boss Jose Mourinho is the second highest paid manager in the world while Arsenal coach Arsene Wenger is in the fourth place, according to Brazilian consulting group PLURI.
In a list of the 30 best paid managers in the world complied by Pluri, the Premier League features the most coaches in the list with six, ahead of Italy's Serie A and La Liga which both have five managers represented.
Championship QPR manager Harry Redknapp and English boss Roy Hodgson are also among the 30th best-paid managers.
The Chelsea boss topped the list during his tenure at Real Madrid but the Spaniard Josep Guardiola has dethroned Mourinho after taking over at Bayern Munich during the summer.
According to Pluri, Guardiola earns €17m a year in gross salary, nearly seven million more than Mourinho who earns €10m (£8m).
Former Italy boss Marcelo Lippi, who is currently at Chinese side Guangzhou, is in third while Wenger follows with more than €8m per year.
Manchester United manager David Moyes (7th), Manuel Pellegrini (10th), Brendan Rodgers (12th), Sam Allardyce (13th), Hodgson (14th) and Redknapp (27th) are also in the list.
1. Pep Guardiola (Bayern Munich) - €17m
2. José Mourinho (Chelsea) - €10
3. Marcello Lippi (Guangzhou) - €10
4. Arsene Wenger (Arsenal) - €8.2
5. Fabio Capello (Russia) €7.8
6. Carlo Ancelotti (Real Madrid) €7.5
7. David Moyes (Manchester United) €5.9
8. Gerardo Martino (Barcelona) €5.4
9. Jürgen Klopp (Borussia Dortmund) €4.3
10. Manuel Pellegrini (Manchester City) €4.1
11. Jorge Jesus (Benfica) €4
12. Brendan Rodgers (Liverpool) €3.8
13. Sam Allardyce (West Ham) €3.5
14. Roy Hodgson (England) €3.5
15. Roberto Mancini (Galatasaray) €3.5
16. Rafa Benítez (Napoli) €3.5
17. Luciano Spaletti (Zenit) €3.3
18. Claudio Ranieri (Monaco) €3
19. Laurent Blanc (PSG) €3
20. Antonio Conte (Juventus) €3
21. Cesar Prandelli (Italy) €3
22. Allegri (Milan) €2.8
23. Felipe Scolari (Brazil) €2.7
24. Ottmar Hitzfeld (Switzerland) €2.6
25. Mircea Lucescu (Shakhtar) €2.5
26. Diego Simeone (Atletico Madrid) €2.5
27. Harry Redknapp (QPR) €2.5
28. Joachim Low (Germany) €2.5
29. Walter Mazarri (Inter Milan) €2.4
30. Vicente Del Bosque (Spain) €2.3