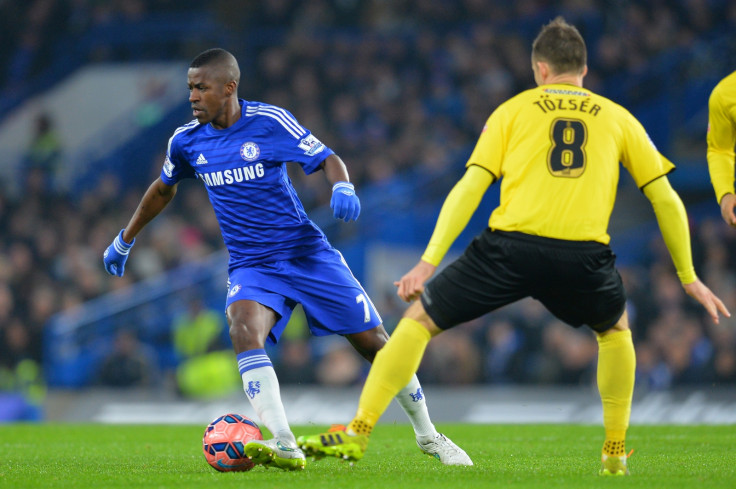 Chelsea manager Jose Mourinho is hopeful Ramires can play a crucial role in the club's pursuit of success this season after confirming the Brazilian has fully recovered from a thigh problem.
Ramires, 27, has been troubled by injury for much of the season and made his first appearance in two months in the 3-0 win over Watford in the FA Cup third round on Sunday 4 January.
The Blues are expected to challenge for all four competitions this term following their breathless first half of the season and their formidable squad options.
But Mourinho has pinpointed the return of his tenacious Brazilian as a defining factor in any success the club may celebrate this term.
"I am pleased that Ramires is back. He needs to play without pain, which he did for the first time for a long, long time against Watford," Mourinho said, the Evening Standard report.
"Now it is a question of having his qualities again and getting back to his normal level. To not feel pain in months and months, especially in a crucial area for a player to feel good, is significant. We need Ramires."
A number of players are expected to leave Chelsea on loan deals in the coming weeks, with 19-year-old forward Islam Feruz poised to join Cardiff City, but one player who will not be leaving is Kurt Zouma.
The 20-year-old defender has regularly provided cover for John Terry and Gary Cahill this term and Mourinho has warned any clubs considering the Frenchman to look elsewhere.
He said: "Kurt has had a fantastic performance again and again and again. Every time Zouma plays, he plays well.
"He made mistakes in pre-season against Werder Bremen and in Hungary – he made positional mistakes. He was focusing a lot on the man, not on the space and other players or the zonal game. But he has learnt so much and so well, plus his physical condition is something amazing."