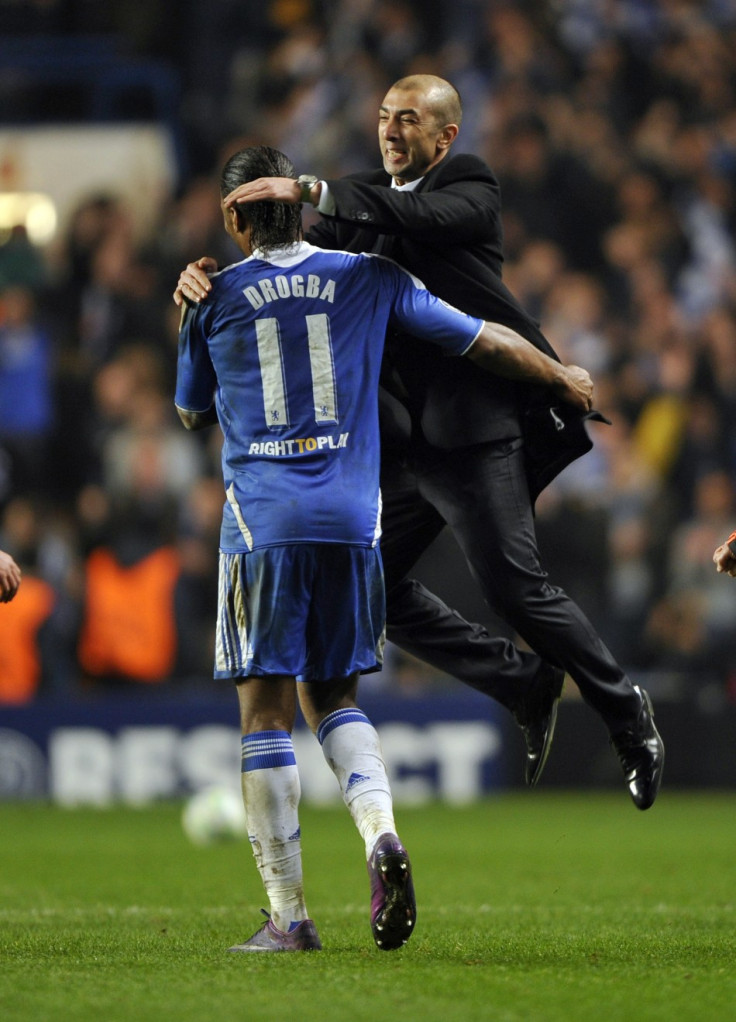 In the aftermath of Chelsea's spectacular Champions League triumph, the Stamford Bridge club now has a problematic decision to make.
When the club's Russian owner, Roman Abramovich, fired Portuguese manager Andre Villas-Boas, he reportedly promised a summer revamp of his side and threatened the future of several of the club's senior stars as he continued his pursuit of the Blues' first ever Champions League crown. Ironically, it is those same old-timers - Frank Lampard, Didier Drogba, John Terry, Ashley Cole, Petr Cech and Florent Malouda, who have combined their talents, diminishing or otherwise, to give Abramovich exactly what he wanted.
The secret ingredient that was lacking all this time, it seems, was the magical touch of 41 year old Italian manager Roberto Di Matteo.
Di Matteo was given charge of the first team at Stamford Bridge in early March, after West Brom humbled the European champions in a league game. Since then, the Blues have played 21 games in all competitions and won 14 of those, two of which were the FA Cup final against Liverpool (2-1) and, of course the game against Bayern.
The temporary manager's effect on the players' morale and self-confidence has been extraordinary, a fact evinced not only by the results but repeated calls, from players (past and present) and other coaches, the most recent of who was Bayern Munich boss Jupp Heynckes.
''I congratulate Chelsea on their victory,'' said Heynckes in an ESPN report, adding, ''If you wish me to say something about Roberto di Matteo it is that Chelsea should give him a three-year contract.''
Di Matteo has also had constant support from senior players like Lampard and Terry and former managers.
"I hope Roberto will be the manger next year because he deserves that. But whatever he does he is a Chelsea legend, not only as a player but as a manager and that is quite an achievement," said Gianfranco Zola, a former Chelsea team mate of Di Matteo, to BBC.
"He is the man. Roberto Di Matteo is responsible for the biggest achievement in Chelsea's history. What he has done is unbelievable. He has led the team out of a miserable season to win the Champions League and the FA Cup," former Blues manager Avram Grant told The Sun.
Now, according to recent reports, Chelsea have finally acknowledged, even if it is only half-heartedly, the calls for Di Matteo's promotion, of sorts. According to a report on ESPN, club chairman Bruce Buck has confirmed Di Matteo is now under "serious consideration" for the managerial role. He also added that talks over a new contract for Munich and Wembley hero Didier Drogba would begin later this week.
"Didier is a big match player and he did it once again. He's a good guy, a great player. Ron (Gourlay, the club's Chief Executive) is going to sit down with his agent this week and we'll see how it goes. We have to do what's best for Chelsea football club and Didier has to do what's best for him," Buck explained, in a Daily Mail report.
Drogba has been linked with moves to Spanish giants Barcelona and even to Chinese club Shanghai Shenua, where former Blues strike partner Nicolas Anelka is player/manager.
Buck also spoke on Di Matteo's chances of being offered a permanent contract.
"Robbie's done an amazing job, he's enabled the players to get back the confidence they used to have and he's really got them performing. We've put managerial speculation aside for the last six or eight weeks, concentrating on Barcelona, the FA Cup and Bayern Munich, but I think now we have to sit down and figure that out. Robbie is certainly in the mix, he's done a great job and has to have serious consideration," Buck said, in a report by The Sun.