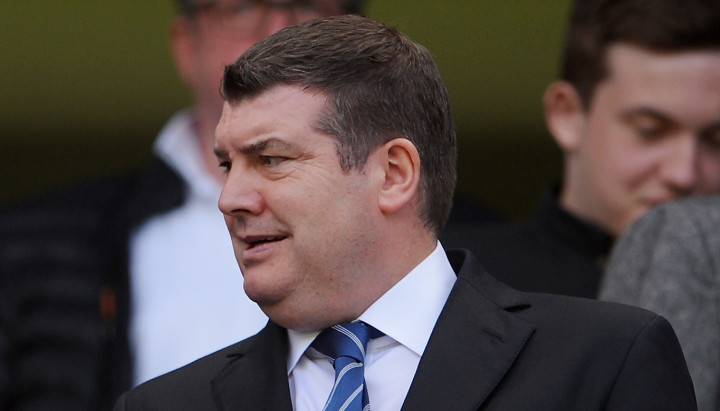 Chelsea chief executive Ron Gourlay says the club's previous policy of splashing out on players in the transfer window is over due to the heavy restrictions imposed by UEFA's Financial Fair Play regulations.
Manchester City and Paris Saint Germain are among the clubs to have already been reprimanded by European football's governing body for breaching the guidelines, leading to many clubs scaling back their activity in the transfer market.
And Gourlay has admitted that Chelsea will be among those sides looking to now break even during the summer and winter months, admitting the days of owner Roman Abramovich financing significant spending sprees are over.
"This transfer window we have financed purchases from sales," he told the Evening Standard. "This is definitely the first time. Now Chelsea have to chase the penny and work much harder across the business as a result of Financial Fair Play.
"We've shocked a few people in football because the first team they thought would fail FFP was Chelsea. We're completely in a good shape."
Amid a summer window where Chelsea signed the likes of Diego Costa, Cesc Fabregas, Filipe Luis, and Loic Remy, while offloading David Luiz and Romelu Lukaku, the departure of 26 players on loan also garnered attention.
Mourinho has often spoken of the club's desire to utilise the youth players at their disposal but Chelsea have yet to bring a player through their impressive academy since Abramovich took ownership of the club in 2003.
Gourlay justified the process, explaining: "The loan system is not just a matter of saying, 'Okay, we'll see you in 12 months.' We've only loaned players out to teams that allow day-to-day communication by our management team.
"Within 30 minutes of a game finishing, every player reports into someone at the club. They're our assets. That means we even have a whole medical team in place around these guys: keeping in touch if they get a knock and deciding whether we bring them back.
"That's the reason that these players develop. But the players on loan can't all come back and play in the first team in one go. So, if you have five or six coming back, three may go in the team and three may be transferred."