Eden Hazard is refusing to sign a new contract at Chelsea as he has aspirations of joining Spanish giants Real Madrid, according to reports.
The Belgian forward has reportedly been offered a £300,000-a-week deal, which would make him the highest paid player in Chelsea's history.
However, the Times says Hazard has followed compatriot Thibaut Courtois in putting his contract talks on hold until the end of the season, as he fears that it would effectively end his hopes of moving to Real.
The 26-year-old has two-and-a-half years left on his Blues contract and is understood to be happy at Stamford Bridge.
Real have been monitoring Hazard as a player of interest for some time but are yet to table an official offer, with the club's head coach Zinedine Zidane a known admirer of the Belgian.
While Hazard insisted last month that he was happy at Chelsea, he did not rule out the possibility of leaving the club one day.
"I am always very fine at this club. I still have two years of contract [left]. When I feel the desire to leave, I'll leave. But, for now, I'm a Blue," he was reported as saying by FourFourTwo.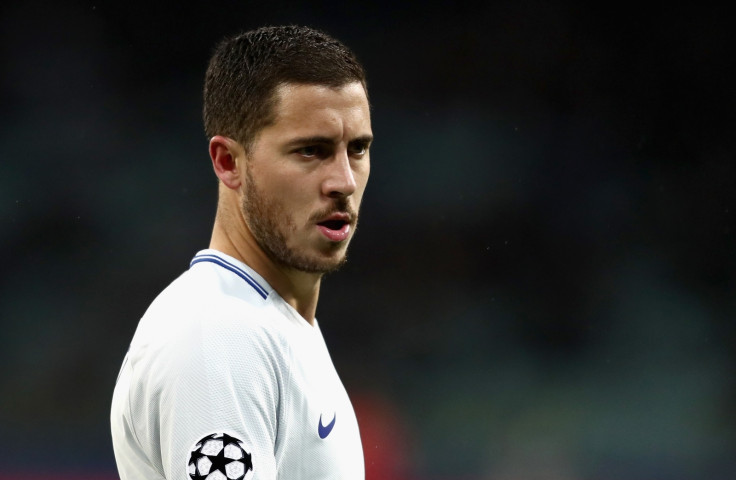 "We know the admiration that I have for Real, but I'm at Chelsea. Every year, things were said about me, but I stayed."
Real are reported to be planning a shake-up of their squad next summer, with Gareth Bale among the names likely to be shown the door.
The 12-time European champions could pursue Hazard as a replacement for Bale, whose career in Spain has stalled due to a series of injury troubles.
Chelsea boss Antonio Conte has urged the club to tie down both Hazard and Courtois to new deals as early as possible.
"I will be very happy when they sign their deals," he was quoted as saying by Goal over the weekend.
"They are great players who have a lot of space for improvement and it will be great to keep them."