Chelsea goalkeeper Asmir Begovic says his future will be decided at the end of the season and is focused on helping Antonio Conte's side achieve glory in the Premier League and FA Cup this season.
Begovic, 29, joined Chelsea from Stoke City for £8m ($10.4m) in the summer of 2015 but has largely played the role of understudy to Thibaut Courtois during his time at Stamford Bridge. The Bosnian international has only played one Premier League match this season and came close to joining Eddie Howe's Bournemouth in the January transfer window.
With the end of the campaign fast approaching Begovic will have to make a decision soon, but at the moment he is only focusing on Chelsea's charge for the double.
"My future will be decided at the end of the season," Begovic told Sky Sports. "We're preoccupied chasing two trophies, nothing else really matters besides that. Everything else will sort itself out."
The Chelsea star added: "The feeling in the camp is very positive, we're excited about the position we're in. We need one more win to be champions and it's a great feeling. Everyone is buzzing."
Chelsea are currently seven points clear of second-placed Tottenham and could clinch their fifth Premier League title on Friday evening (12 May) if they secure victory against West Bromwich Albion at the Hawthorns.
It would be understandable for some Blues players to feel the nerves ahead of the potentially monumental clash, but Begovic was keen to stress that he and the rest of his Chelsea teammates are comfortably dealing with the pressure.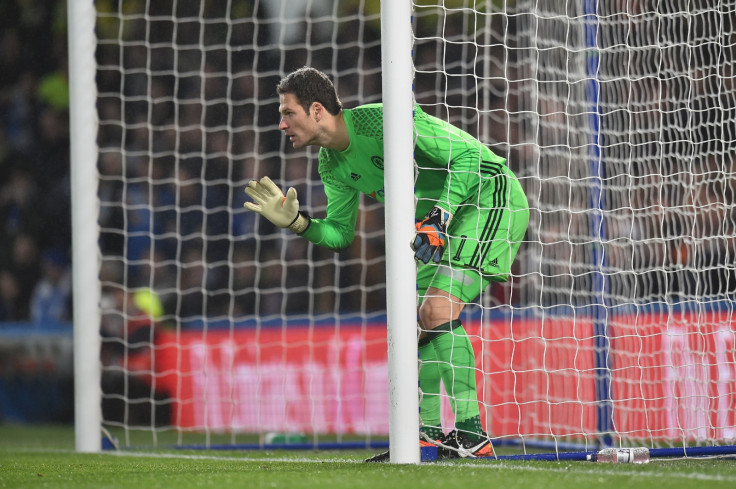 "I wouldn't say we're nervous," Begovic added. "The guys are experienced and have been in this position before so from that standpoint I don't think anyone is nervous. You have some new energy when a new manager comes in but in honesty not that much. We've performed more consistently and things have gone our way, that's pretty much it."