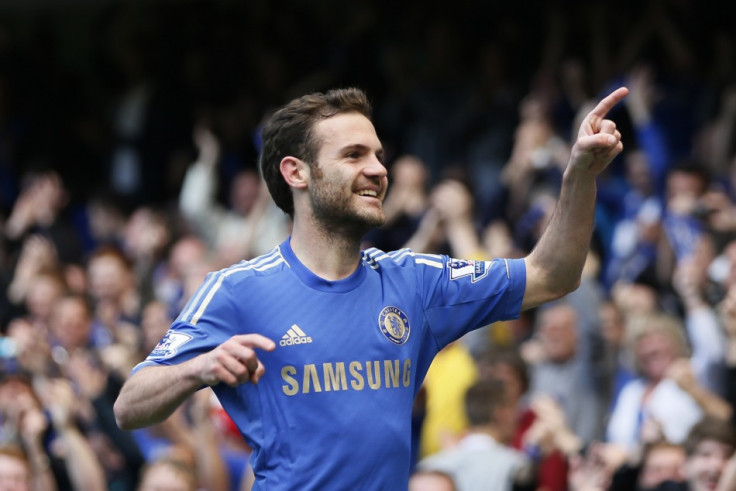 Juan Mata is confident that he will be able to finally land the one major prize that has alluded him as he targets helping Chelsea win a first Premier League title since he arrived in the summer of 2011.
The diminutive midfielder immediately endeared himself to Chelsea supporters with his wonderful range of passing and intelligence on the ball. With 20 goals in all competitions last season he also showed that he is still improving.
Chelsea have already won the Champions League, FA Cup and Europa League since Mata arrived at Stamford Bridge, and he now believes that next season could see them add the Premier League trophy to their list of honours.
"Winning the Champions League, FA Cup and Europa League was great, but I really want to win the Premier League title next season," Mata told the official club website.
"If we start well I think we can do it. We have a great squad and fantastic supporters behind us, so hopefully we can do it.
"For me it would be amazing to win four trophies in three seasons. It would be a very special feeling to win the Premier League title and I'm looking forward to hopefully doing so."
With Jose Mourinho returning to the club there is an air of expectancy around west London, especially after the retirement of Sir Alex Ferguson from Manchester United.
There are bound to be new arrivals as Mourinho looks to bring in some of his own players but Mata believes the reason they can challenge for the league title next season is because there is great depth already within the squad.
"We don't just have 11 good players; we have a squad of 23 or 24 players, so those who come into the side are able to help," adds Mata when quizzed on why this side was able to get better as the season progressed.
"I think when you're getting closer to an objective and you feel you can win a trophy, you all stick together. I would put it down to the mentality of the group and the opportunity to secure a trophy."
Having won the European Championships and World Cup with Spain, Mata is already one of the most successful players of the modern era. However, a league title has eluded him and it would come as no surprise if he helps fire Chelsea to the a Premier League crown next season.