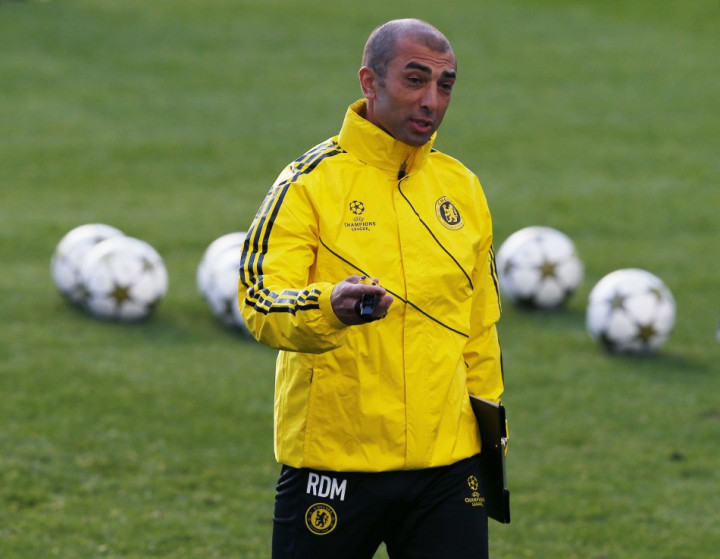 Chelsea manager Roberto Di Matteo has admitted it will be difficult for the Blues to retain their Champions League crown. The Stamford Bridge club surprised the footballing world when they beat German club Bayern Munich to win their first ever European Cup trophy and will open the defence of that title when they host Italian champions Juventus.
Di Matteo, a former Chelsea player, has good cause to worry. His side were ruthlessly hammered by Spanish club Atletico Madrid in the UEFA Super Cup final and although Juventus may not have the likes of Radamel Falcao Garcia in their squad, the Turin club do come into this game in excellent domestic form, which carried over from last season's title-winning performance. Nevertheless, he insists the Blues will try their best to "do the impossible".
"The Champions League has proved impossible for anybody to win twice in a row but we will try to do the impossible. The competition is fierce and every season strong new teams come into the tournament, like Paris St Germain and Juventus," Sky Sports quoted Di Matteo as saying.
"Juventus are a very strong team. They had a fantastic unbeaten run throughout Serie A last season and they have quality, experienced and dynamic players in their team. They are probably one of the most difficult teams you could be drawn against at this stage of the Champions League. For now, the objective is to progress from the group stages," he added.
Di Matteo's words aside, there is no doubting owner Roman Abramovich's goal. The Russian billionaire spent heavily in the summer, bringing in the likes of Eden Hazard, Oscar, Cesar Azpilicueta and Victor Moses.
Meanwhile, Nigerian midfielder John Obi Mikel reflected on last season's triumph, claiming the Blues deserved to win because they were the very best in Europe.
"It wasn't just luck that saw us through. We had 10 men in Barcelona and you saw how determined we were to win, how much we wanted it. When people say we were lucky it's not true. We worked very hard for everything we achieved," the 25 year old explained.