Chelsea keeper Thibaut Courtois is reportedly "like crazy" about the possibility of moving to Real Madrid during the coming summer transfer window. Spanish Radio Station Cadena Cope claims that the Belgium international expects Los Blancos to make an offer for him at the end of the season and has even already told his teammates at Stamford Bridge about his desires to return to La Liga.
Courtois has been linked with a move to the Santiago Bernabeu in recent transfer windows after he enjoyed a successful three-season loan spell at Real Madrid neighbours rivals Atletico Madrid, helping Diego Simeone's side conquer La Liga in 2013-2014 ahead of Barcelona and Los Blancos.
However, earlier in November, during an interview with Cope themselves, the 24-year-old keeper assured that he had eventually never had any contact with Real Madrid.
"I never had anything with Real Madrid. I did not see anything published [about rumours linking him with Los Blancos] but I never had any contact with Real Madrid." Courtois previously said while suggesting he even could sign a new deal at Chelsea following the impressive start to the life under Antonio Conte.
"At Chelsea everything is going well. It's is a great club. There is no reason not to be happy at Chelsea. You never know what will happen in the future but this doesn't mean that I am not happy here. At the moment I am very well, in a very good atmosphere and that makes me happier at home too," the 24-year-old keeper said to Cope.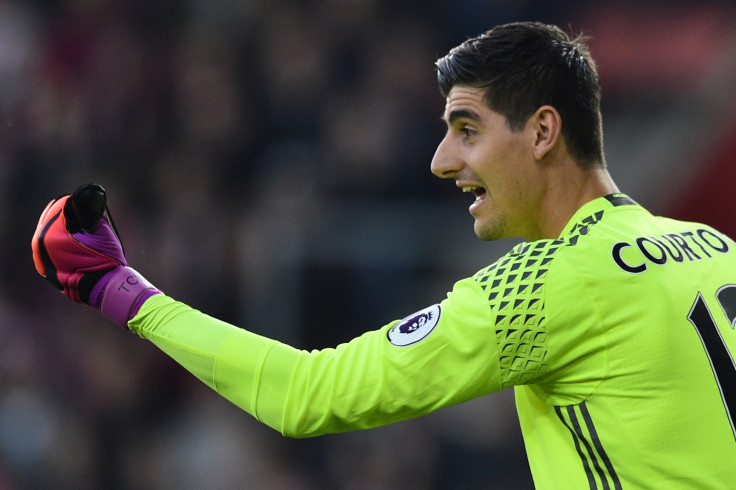 "I never said that I wanted to leave Chelsea. I have a contract until 2019. Since I'm two-and-a-half years left [we haven't spoken about a renewal]. Maybe at the end of the season [we shall speak] but for now it's ok. At the end of the season we can talk, I guess Chelsea will do it because they trust in me, they see that I am good, that I am helping the team and I believe [that a new contract] is good for them and for me."
But Cope now reports that the Chelsea number one is eventually likely to join Real Madrid at the end of the season – pointing out that both Courtois's wife and daughter still live in the Spanish capital.
Courtois, according to the radio station, has already expressed this desire in the Chelsea dressing room and now he expects Real Madrid to make the next move by launching an offer to fulfil his wishes during the summer transfer window.
This report comes following a start to the season in which Real Madrid current number one Keylor Navas has come under major scrutiny for his poor form.
The Costa Rica international number one managed to recover from the David De Gea transfer saga to become into crucial player for Los Blancos during last campaign, helping Zinedine Zidane's side to win the Champions League.
However, Navas was forced to undergo surgery in the summer and has since failed to replicate his best form, having conceded 21 goals in 18 games to spark new speculations about Real Madrid's necessity to sign a new keeper once their current Fifa transfer embargo ends.
Elsewhere, Cope has also released the potential kits of Zidane's side ahead of the 2017-2018 campaign.