Chelsea have a launched a £25m ($32m) to sign Ross Barkley from Everton and hope to complete a deal for the midfielder before the transfer window closes on 31 August, according to reports.
The Daily Telegraph says the Blues have not been put off by Barkley's hamstring injury, which is expected to rule the 23-year-old out for three months, and want to do a deal in this window.
However, the Times reported that Chelsea's initial offer had been rejected by the Toffees.
Barkley has entered the final year of his contract at Goodison Park and is unlikely to sign an extension, with Everton manager Ronald Koeman confirming last month that the midfielder wanted to leave for "a new challenge".
Tottenham have been linked with a move for the England international all summer, but are now reported to be having second thoughts due to his injury problems.
The London Evening Standard reports that Spurs are considering delaying a bid for Barkley to the January transfer window and beyond and focus on other targets for the time being.
Chelsea officials are reported to have held talks with their Everton counterparts over signing Barkley during their Premier League clash at Stamford Bridge last weekend.
The Toffees valued the England international at around £50m at the start of the summer, but their negotiating position has been weakened by the player suffering a hamstring injury.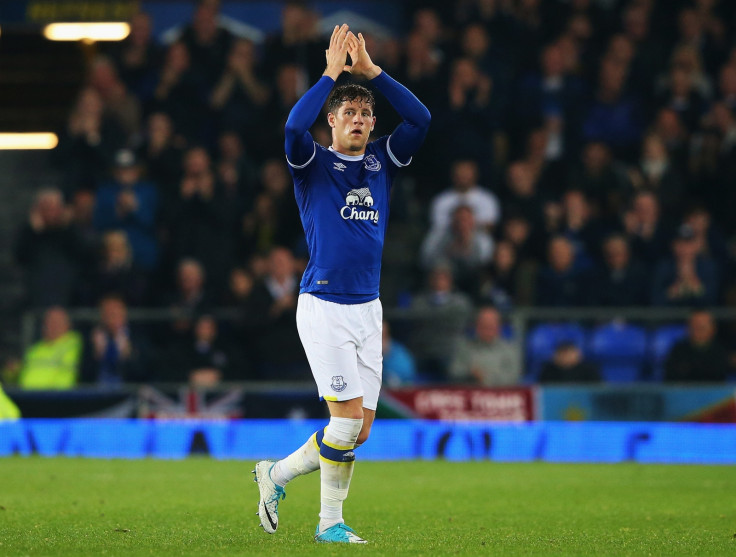 "We made a really good offer to him to sign a new contract, he declined that contract and told me that he is looking for a new challenge," Koeman was reported as saying by the Guardian in July.
"Everybody knows what the situation is. He told me at the end of last season. He has one more year on his contract and we work with respectful people."
Everton have already brought in Gylfi Sigurdsson from Swansea City in a £45m deal as a replacement for Barkley.