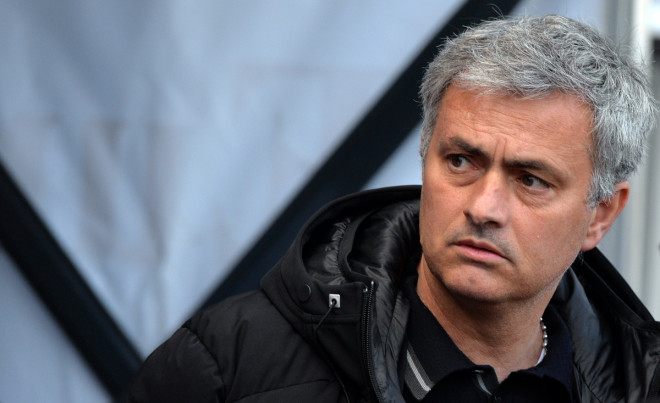 Chelsea manager Jose Mourinho can field a weakened team against Liverpool and concede the Premier League title without the fear of punishment.
Premier League rules regarding fielding weakened teams in fixtures have been relaxed since both Mick McCarthy and Ian Holloway were fined after selecting under-strength sides in English football's top flight.
After last weekend's defeat to Sunderland, which ended Mourinho's unbeaten league record at Stamford Bridge, Chelsea fell five points behind leaders Liverpool and with three games remaining the club are set to fully concentrate on the Champions League semi-final second leg against Atletico Madrid.
Rule E.20 states: "In every league match each participating club shall field a full-strength team."
But a Premier League spokesman said in July 2011: "The clubs voted at the last Premier League Annual General Meeting to modify the rule regarding clubs fielding full strength teams (E.20). From 2011/12 onwards the rule will allow any combination of players included in a club's 25-man squad list to be selected for a Premier League fixture.
"The 25-man squad rules do allow clubs to pick Under-21 players beyond those named in their squad list and, with this in mind, it was agreed by the clubs that it was appropriate for the rule to remain in place in order to ensure the integrity of the competition."
The Blues have just 72 hours to prepare for the second leg against the La Liga leaders after a goalless draw in the Spanish capital while Samuel Eto'o and Eden Hazard are both nursing respective knee and calf problems.
Mourinho has reportedly asked owner Roman Abramovich for permission to play a weakened team against Liverpool in order to commit his team's resources to the Champions League in which they stand 90 minutes away from a third final in seven seasons.
Season-ending injuries to Petr Cech and John Terry and the impending suspension of Ramires leave Chelsea stretched ahead of the return match against Atletico meaning peripheral first teamers and Under-21 players are among those in contention to figure at Anfield.
Nathan Ake, Tomas Kalas, Mohamed Salah and Andreas Christensen are among those expected to be involved.
Spanish clubs are regularly offered extra time to prepare for midweek European fixtures in the latter stages of a competition, with the Premier League yet to make a similar offer to their clubs, something which continues to irk Mourinho.
"I can't decide by myself, that's a decision where I have to listen to the club," the Chelsea boss said on Tuesday. "I'm just a piece, the manager and no more than that.
"The fact the match is on Sunday puts the problem not in my hands, but the hands of the people who decide the game should be played on Sunday, not Saturday or Friday.
"We represent English football, we are the only English team in Europe. Spain has four teams and gives them all the conditions to have success."
Atletico turned down the opportunity for a break this weekend and face Valencia on Sunday while neighbours Real, who are pursuing their city rivals in the title race, have opted to take the weekends off either side of their semi-final against reigning champions Bayern Munich.
Though Mourinho will escape a fine from the Premier League, he faces a charge of improper conduct from The Football Association after criticising referee Mike Dean and Professional Game Match Officials' Limited general manager Mike Riley following the defeat to Sunderland.