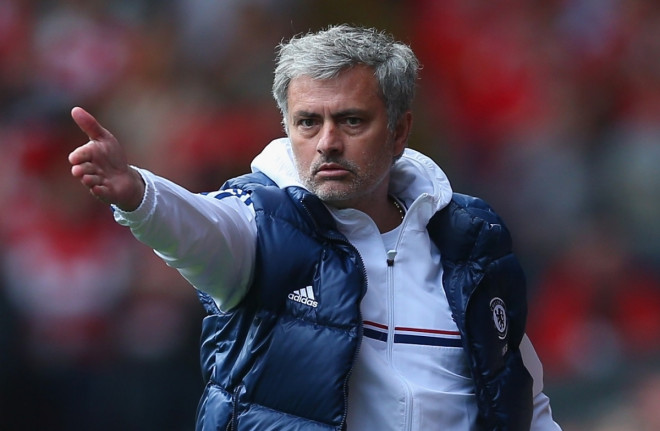 Chelsea manager Jose Mourinho says the club will make several "critical" signings in the upcoming summer transfer window but has refused to confirm whether Atletico Madrid striker Diego Costa will be among his plans.
Reports on Friday suggested the Spanish international, who scored a penalty in knocking the Blues out of the Champions League semi-final in mid-week, has agreed a £35m move to Stamford Bridge this summer.
But while Mourinho has refrained from rejecting such reports, the Portuguese boss confirms Chelsea will be active in the summer.
"The only thing is that I can say is the market is closed," Mourinho said. "It opens in the summer Chelsea will be quiet, calm and quiet in that period. We are not going to be the noisy team, we are not going to be that kind of club.
"We are going to make a couple of critical signings. It is a striker a target for us? Yes, we have not hidden that. Is Diego Costa a good player? Yesm but he is an Atletico Madrid player so I cannot say.
"I will start work hard in the summer in everything to do with my team. In opinions about players and lots of things related to my work and I was thinking about just a couple of weeks of holiday but I cannot have even two weeks."
After beating league leaders Liverpool last weekend, Chelsea have given themselves a glimmer of hope of claiming the title but require both the Reds and favourites Manchester City to drop points in the final two weeks of the campaign.
Chelsea must defeat weekend opponents Norwich City and Cardiff City in the last two games to stand any chance of claiming the title but Mourinho has all but given up in pursuit of a league championship in his first season back in English football.
"I don't think so [we can win the league]," he added. "The only thing we can do is win both matches. Imagine if we are not champions because we don't win the two matches it won't be good feeling.
"We know we play against two teams who need the points against us. We also need the point to finish third and to guarantee a Champions League spot next season we need to win both matches and we need to win the last match at home where the fans have given us support all season.
"In this moment they have three matches to win and to be champions but you never know at the same time they [Manchester City] have something that is normally only possible in countries in the fifth world which is to play a match in hand three days before the end of the championship.
"The Premier League is the Premier league which is the top of the world in terms of the championships. To have one match three days before the last match before is something amazing it is what it is. If they win three matches they are champions, if they drop any points Liverpool is champion."