Chelsea, Manchester City and Manchester United are all interested in signing 21-year-old midfielder Lorenzo Pellegrini from Roma in the January transfer window, according to reports.
The Daily Mirror claims the three clubs see Pellegrini as an attractive midfield target as he has a relatively modest release clause of £21m ($29m) written into his contract.
A product of Roma's academy, Pellegrini spent two seasons at Sassuolo before returning to the Giallorossi in a £9m transfer in the summer. He has started 10 Serie A games for the capital club this season, scoring two goals.
Roma have no intention of selling the young midfielder, however, with the club's sporting director saying that he did not expect too much transfer activity at the Stadio Olimpico in the January window.
"I do not think we'll have to look for solutions outside, because I think the solutions are inside the team," Monchi was quoted as saying by FourFourTwo.
Manchester United have also been linked with January moves for Arsenal midfielder Mesut Ozil and Tottenham full-back Danny Rose.
Ozil is in the final six months of his contract and could be signed on a free transfer in the summer, but United fear the likes of Paris Saint-Germain and Bayern Munich could provide competition for his signature at the end of the season.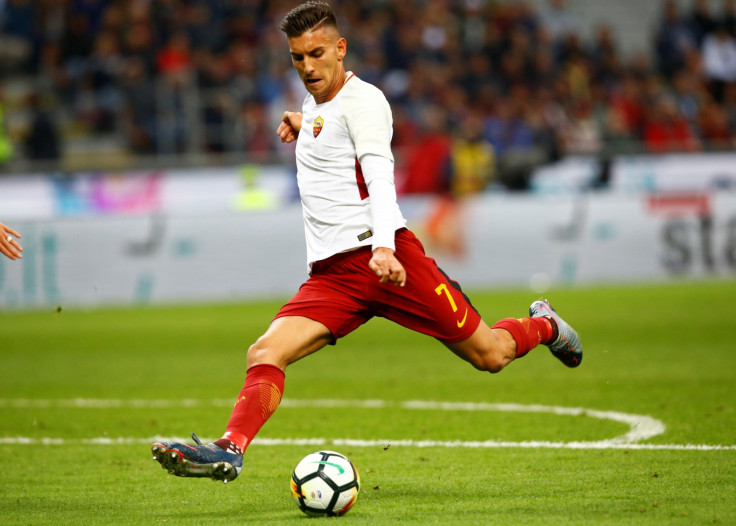 Meanwhile, United's crosstown rivals City have focused their efforts on recruiting centre-back Jonny Evans from West Brom to strengthen their backline.
Chelsea manager Antonio Conte is also keen to add to his squad this month, especially if the likes of Michy Batshuayi and David Luiz leave the club as expected to secure greater playing time elsewhere during a World Cup year.
"I prefer to have players who are very happy to stay here than to have players that are unhappy, because when you are unhappy you transfer this to the other players, to me, to my staff," Conte was reported as saying by ESPN on 2 January. "I don't like this. If we can avoid this I'd like to avoid this situation."