Chelsea playmaker Cesc Fabregas has ruled out returning to Barcelona for a third spell with the Catalan giants. The Spain international has a deep-rooted affection for the Nou Camp club, but admits the chapter on his career at the club is over.
The boyhood Barca fan joined the much-famed La Masia academy in 1997 aged 10 and spent six years with the club before moving to Arsenal. Fàbregas made his senior debut in north London and forced his way into the Spain national team before returning to Barcelona in 2011 for a three-season spell.
Arsenal turned down the chance to sign Fàbregas for a second time when Chelsea expressed an interest in the player, with the 29-year-old complete a move to Stamford Bridge and winning the Premier League title in his first season. Fàbregas has endured a tough second campaign in west London but such difficulties are not set to lead to another spell in his homeland.
"A return to Barcelona would no longer be possible, even if I wanted to," he told Marca, ahead of Chelsea's final game of the season against champions Leicester City. "The Barcelona stage of my career is over, it is closed."
Though Leicester's remarkable run to the title is the standout story of the season, Chelsea's early season collapse which led to the sacking of Jose Mourinho in December dominated the news agenda for the early part of the campaign. Fàbregas was alleged by BBC Sport to have been at the centre of a revolt against Mourinho – a claim that has since been retracted – and the midfielder admits the team have not felt comfortable this term.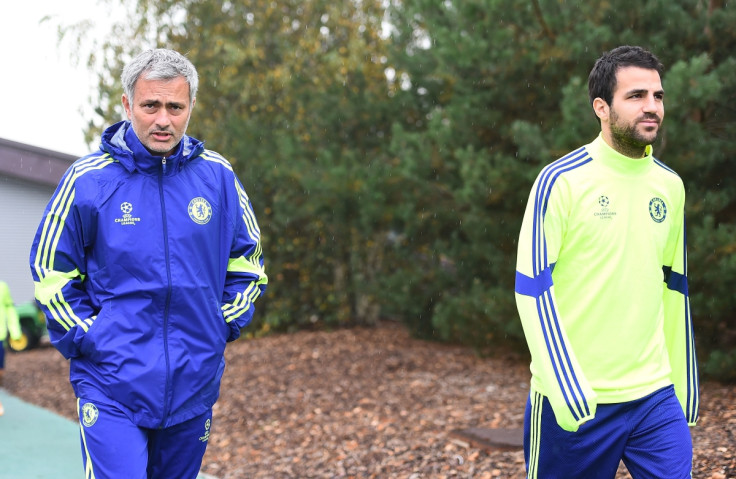 "It was a very irregular season in which we did not feel comfortable," he added. "However, we [Chelsea] improved and went 12 league games without losing and proved we were harder to beat. In any case, it has been a very disappointing season."
"Jose gave us a longer holiday because he knew that it would be very difficult to retain the title. We returned from pre-season in the United States two days before the Super Cup, the preparation was not ideal.
"We were not strong enough to follow the demands of the coach, who is a demanding person and someone who wants the best of his players. Maybe we failed to give it."