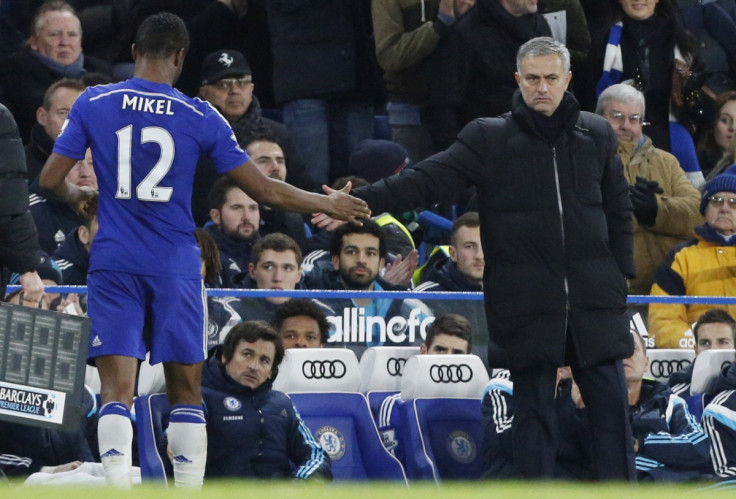 Chelsea's interim manager Guus Hiddink is a better communicator than Jose Mourinho, according to John Obi Mikel. The 28-year-old midfielder has suggested Mourinho's second reign at Stamford Bridge ended prematurely because of a breakdown in the relationship between Mourinho and the squad.
Mourinho was replaced as the Blues' manager in December, following a woeful start to the club's defence of their Premier League crown. "It's the way he [Hiddink] communicates with the players and maybe that's what the players felt they didn't get from the previous manager [Mourinho]," Mikel told BBC's Match of the Day.
"Sometimes players – not just because they're not playing – you need to communicate with them. You need to speak to them and don't just ignore them because players like to be communicated to."
Mikel said that in regards to the dialogue between the manager and the Chelsea players, there has been a noticeable improvement since Hiddink was appointed interim boss. "This is what [Hiddink] has brought into the football club. In some ways you barely know he is in there, he is that calm and relaxed," the Chelsea star explained.
Chelsea are unbeaten under Hiddink and progressed to the fifth round of the FA Cup yesterday (January 31) with a 5-1 victory against MK Dons.