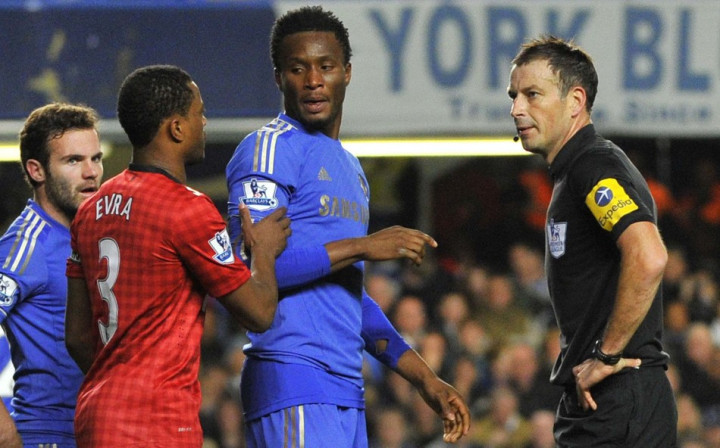 The Metropolitan Police have been called in to investigate whether referee Mark Clattenburg used racial slurs during the game between Chelsea and Manchester United at Stamford Bridge last week, which the Red Devils won 3-2 in controversial fashion.
The match official has been accused of using inappropriate language in two separate incidents understood to be involving Blues' midfielders John Obi Mikel and Juan Mata. Chelsea had made a formal complaint over Clattenburg's behaviour during the course of the match which is being looked into by the FA.
However, the involvement of the Met Police, has put further pressure on the FA to take a strong stand in the matter, after handing out punishments to footballers John Terry and Luis Suarez for similar offences in the recent past.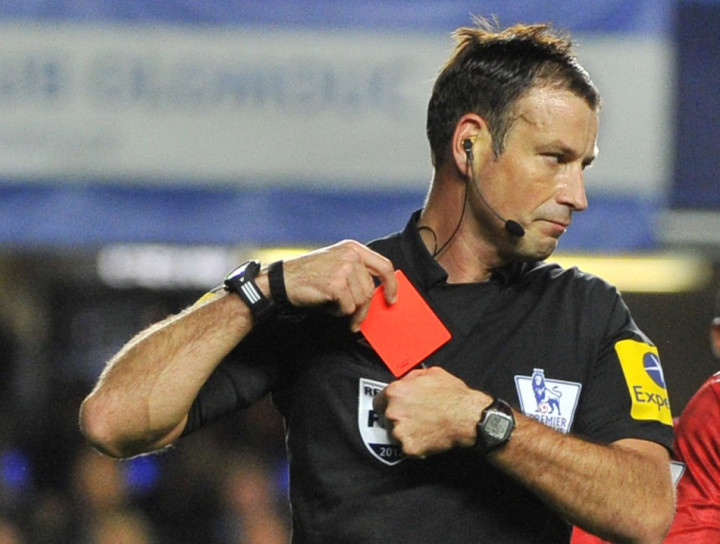 Clattenburg has been accused of making racial comments towards Mikel when the Chelsea midfielder showed dissent for Chicharito's goal and it also resulted in a yellow card for the Nigeria international. The Met Police, who were already investigating into an incident which left a Blues steward injured during the game, wrote to the FA asking for permission to look into the racial abuse allegation. The involvement from the Met Police has come following a letter from the Society of Black Lawyers urging the organisation to look into the matter as they look to eradicate racial discrimination as a whole from Great Britain.
"The Society of Black Lawyers wishes to record the incident that took place at Chelsea FC. Our information is that racist remarks were directed at John Mikel Obi and at Juan Mata. If so, that is wholly unacceptable in any circumstances. Although this matter may be investigated by the FA, it is appropriate that the MPS [Met Police] independently see if a racially-aggravated offence has occurred," read a letter from chairman Peter Herbert to the Met Police.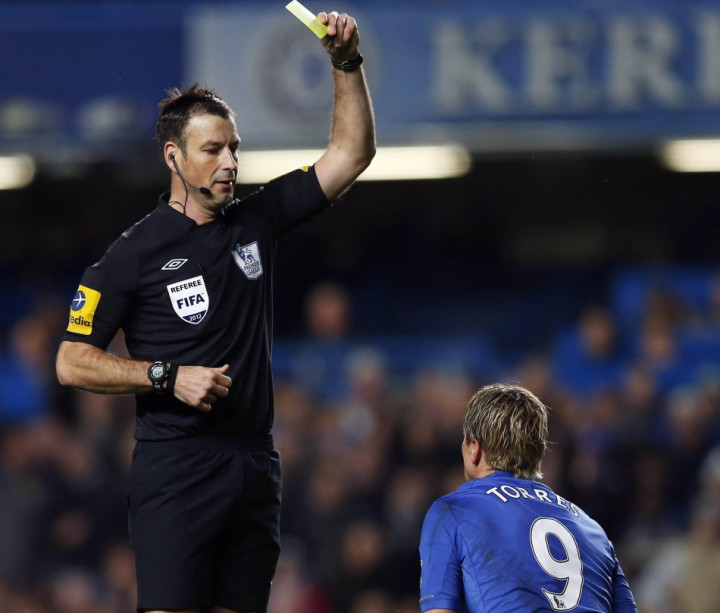 Clattenburg's credentials as a Premier League referee was also put under scrutiny when the 37-year-old handed a second yellow to Fernando Torres in the 68th minute for an alleged dive, but replays confirmed the Spaniard was brought down by a challenge from Jonny Evans. Minutes before that Clattenburg had sent off Branislav Ivanovic for denying a goalscoring opportunity to Chicharito, while the referee and the linesman also failed to notice that the Mexican's 75th minute winner was clearly offside.
The referee has been withdrawn from officiating in the Premier League this week as investigations are underway.