Chelsea goalkeeper Petr Cech has cautioned his teammate John Terry about the abuse and insults he may receive from fans this season following his recent court case after he was accused of racially abusing Queen Park Rangers defender Anton Ferdinand.
Although Terry was found not guilty by a court on 13 July, the 31-year-old defender was charged by the FA (Football Association) on 27 July following an inquiry over the racial abuse incident that happened on 23 October at Loftus Road. However, the FA's final verdict is yet to be passed as they are still waiting for Terry's response.
Due to this race row incident, the Chelsea captain had to put up with insults and jeers during the Blues Community shield clash against Manchester City (which ended in the Citizens beating Di Matteo's men 3-2) at Villa Park on 12 August.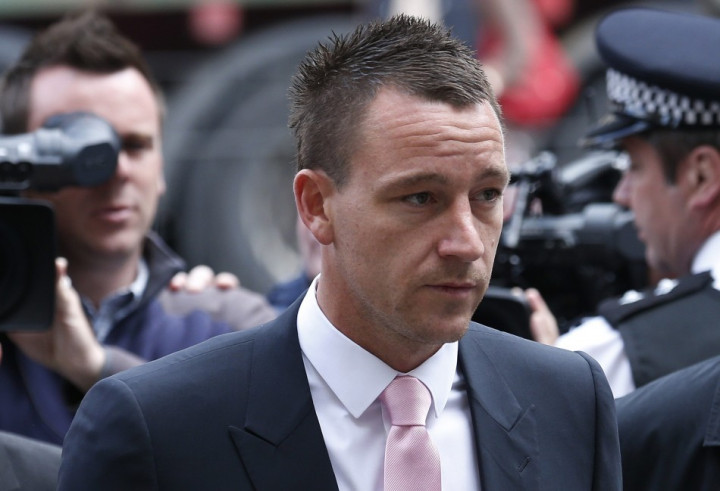 Nevertheless, Cech feels that Terry is too professional and experienced to be bothered by fans hurling abuses and insults at him.
"He is a strong player. He knows that this will go on every time he plays away from home. It won't affect him. All I need is for to be JT and to play well. If he does that everybody will be happy," ESPN quoted Cech as saying.
Hazard all set for a rough Premier League season
Meanwhile, Chelsea's new boy Eden Hazard, after receiving a rough Premier League welcome during the Blues community shield clash with City, says that he is prepared for a very physical campaign this upcoming season.
The 21-year-old Belgian winger continued to fight despite being brought down on many instances during the community shield game.
"I wasn't surprised at how physical it was, even in a friendly. It was very fast and I believe it's a perfect style of play for my qualities. I'm here to play these very intense games. In France it could be intense for 10 or 15 minutes but the match can be very quiet during the next quarter of an hour or so. Here it's full-on - maximum effort all the time," The Mirror quoted Hazard as saying.
"I was stopped on Sunday by big tackles but it was the same with Lille. People always tried to stop me playing hard. But when it's fair, like against City, it's okay," he added.