Chelsea will make a late move to sign Tottenham striker Fernando Llorente if they cannot negotiate a deal to sign Olivier Giroud from Arsenal, according to reports.
The Blues have registered an interest in signing Giroud, 31, as a back-up to Alvaro Morata, with the France international also keen on a move to Stamford Bridge.
However, Chelsea are reported to have baulked at Arsenal's £30m ($42m) asking price for Giroud and have turned their attention to signing Llorente instead.
BBC Sport reports the Stamford Bridge club have held talks with Spurs over a potential swap deal involving Llorente and Michy Batshuayi.
Chelsea are also keen on a deal for Roma striker Edin Dzeko but the move appears to have broken down.
Former Manchester City striker Dzeko is reported to be having reservations about returning to the Premier League and is seeking assurances over the amount of playing time he will get at Stamford Bridge.
Chelsea are prepared to offload Michy Batshuayi in the January window, even though the Belgian scored twice in the club's 3-0 win over Newcastle on 28 January.
BBC Sport says Batshuayi is not keen on joining Spurs as he is unwilling to go from back-up at one club to a similar role in another.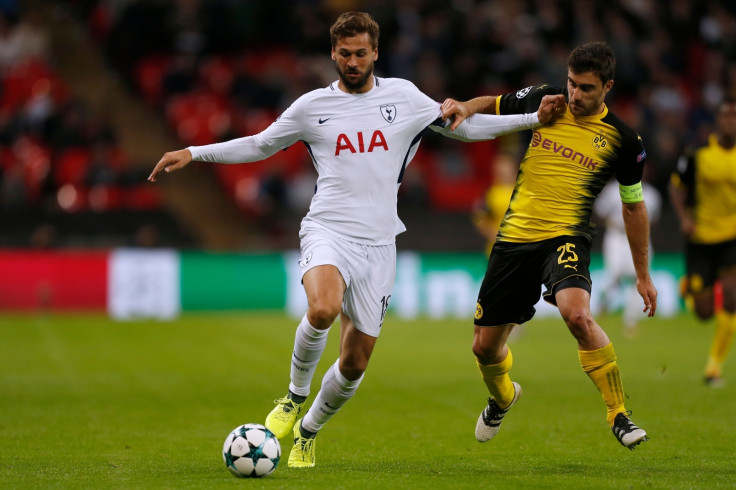 Blues boss Antonio Conte said after the win over Newcastle at Stamford Bridge that it would be up to Batshuayi whether he stays or goes if the club bring in another striker.
"There is a World Cup this summer and every player wants to play to try to push for the competition. This is another situation," Conte was quoted as saying by Sky Sports.
"If the club decides to add another player, I don't know if Michy wants to stay or go on loan. This is a player decision, not mine. I want to continue to work with my players."
Meanwhile, Arsenal are prepared to let Giroud leave as they have agreed a £60m deal to sign Pierre-Emerick Aubameyang from Borussia Dortmund.