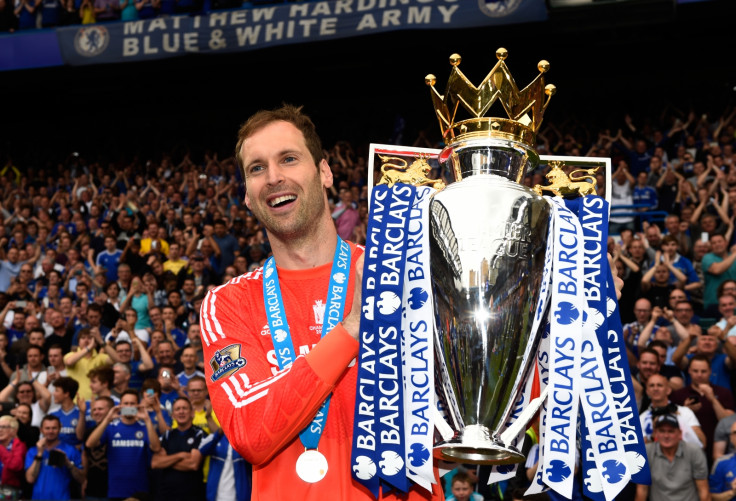 Chelsea have been praised for allowing Petr Cech to dictate which club he leaves Stamford Bridge for, with Arsenal and Manchester United heavily linked with a move for the Czech Republic international.
Blues goalkeeping coach Christophe Lollichon believes Cech wants to remain in the English top flight and regards the Gunners as the favourites to acquire the 33-year-old this summer after he featured just six times from the start in the league last term.
Reports in The Daily Telegraph on 5 June indicated Cech would be free to join either Arsenal or Manchester United this summer, after Chelsea owner Roman Abramovich sanctioned the move.
Former Chelsea goalkeeper Mark Bosnich told Talksport: "If Petr Cech does go to Arsenal and they do pick up another quality player, either an attacking midfielder or even another striker to ensure Giroud and Walcott can share the workload, I really do think Arsenal are going to be a major threat for the title.
"I can understand Petr Cech wanting to stay in the Premier League. It tells me he still thinks he is good enough to play for a top side, which he is, and he probably feels hard done by because he has done nothing wrong this year when he came in.
"Fair play to Chelsea if they've had a handshake agreement dictating he could decide where he wanted to go at the end of his tenure because of his great service to Chelsea."
Arsenal manager Arsene Wenger rotated his goalkeepers last season, with Wojciech Szczesny starting the campaign as number one before David Ospina took over in the second half of the campaign. Szczesny did however play the majority of the club's FA Cup campaign.
Midfielder Tomas Rosicky has revealed fellow countryman Cech has asked about life at Arsenal but as yet the deal appears to be no closer to being completed, with the north Londoners yet to confirm their interest in the player.