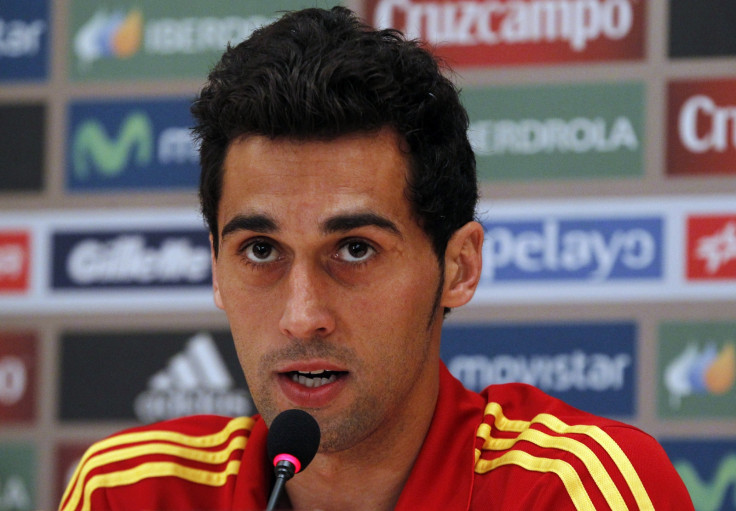 Chelsea are considering a move in signing Real Madrid defender Alvaro Arbeloa, according to the Telegraph.
The 32-year-old has already played in the Premier League, when he was with Liverpool for two-and-a-half years. Lack of first team action saw him join the Premier League outfit in 2007, before he returned to the Spanish capital in 2009.
Arbeloa played under Jose Mourinho while the Portuguese tactician was in charge at Santiago Bernabeu between 2010 and 2013, where he excelled and became a first team regular for the 10-times European champions.
The full-back has continued to excel under current Real manager Carlo Ancelotti. He has less than 18 months left on his contract and the La Liga giants have not handed him a new deal.
The Spain international has been on Chelsea's radar, while London rivals Arsenal have also maintained their interest in him. The Real defender is predominantly a right-back, but can feature as a left-back as well. His versatility has pleased both the Chelsea manager and Arsene Wenger.
It is now believed that Mourinho has managed to defeat the Gunners and are likely to secure the services of Arbeloa, who will have only a year left on his contract after the end of the season.
Meanwhile, Arbeloa expressed his desire to end his career with his current employers earlier in October.
"I want to be part of this club for as long as I can. This is home for me. This is the club of my heart and hopefully I have many years ahead here. I have two years left as it stands, but it would be an honour to see out my career with Real Madrid," Arbeloa told Real Madrid TV.
"I know that is a very difficult task because of how highly demanding this club is, but that is not a problem for me. I will always put in the effort and make sacrifices on a daily basis in order to win titles," the former Liverpool star added.
Real could cash in on the player by allowing him to leave either in January or at the end of the season, rather than letting him to see out his contract and leave as a free agent in the summer of 2016.