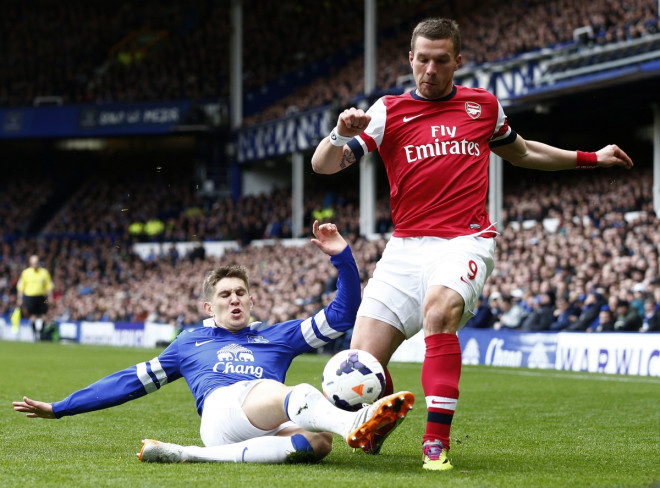 Chelsea have joined Arsenal in the race for Everton defender John Stones, with the Blues looking to bring in backup for John Terry and Gary Cahill next summer, according to the Daily Mail.
Jose Mourinho has already completed a move for Kurt Zouma, who will join the club in the summer, but is looking to add to their defensive armoury with Stones, who has been in impressive form for Everton in the absence of Phil Jagielka.
Arsenal are also in the market for a defender to replace Thomas Vermaelen, who is likely to make his way out of the club in order to get more game time.
Both teams are ready with lucrative offers for the player who was bought by David Moyes in January 2013 from Barnsley for a fee of £3m.
However, new manager Roberto Martinez is not willing to cash in, especially with the increased TV revenue, which can allow Everton to keep their best players.
The Toffees are also in pole poition to make their way into the Champions league, leading the Gunners by two points in the race for fourth spot.
Meanwhile, Arsene Wenger believes that his side still have the chance to make it to the Champions League given their experience in such matters over the last two seasons.
The Gunners have finished the season brilliantly over the past couple of years, something which has roused a glimmer of hope among fans.
However, the same fluttered away as the Gunners capitulated in front of a tough run of fixtures and were left fighting for the fourth spot yet again.
"It's down to consistency and we have just to focus on our results and see where we finish. The quality of our performances, the quality of our spirit and our focus [makes me think we can finish in the top four]," Wenger told www.arsenal.com.
"Experience counts of course. But the difference will be the quality that you produce on the pitch and that is down to desire, to be faithful to our game we want to play, and get everybody back in our squad," he added.