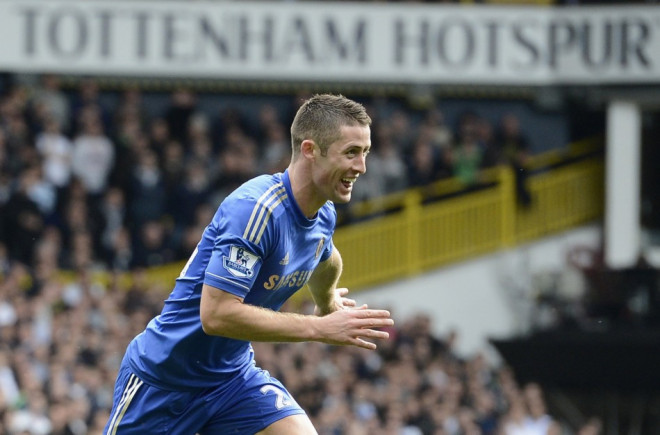 Gary Cahill has admitted the Chelsea squad are devastated after their 3-1 Champions League defeat to Paris Saint Germain but believes they can still overturn the result, just as they did against Napoli two seasons ago.
An injury time goal by Javier Pastore makes the Blues' path to the semi-final very treacherous, as Jose Mourinho's side must now make up a two-goal deficit next week at Stamford Bridge.
"We got it back to 1-1 and controlled the first-half after that. But I thought they had the second half. The blow at the end was devastating. It was a horrible time to concede. It was a sloppy goal - unlike us," Cahill told Chelsea TV.
The centre-back also lamented their horrible start, letting Ezequiel Lavezzi score the opener in the third minute of the game.
"It was a disastrous start. I have played for a long time now and I've been in that situation before where you go 1-0 down before you know it, for whatever reason, and you just have to try and regroup and get back in the game - and we did that."
But having been part of the side who overturned a 3-1 deficit to Napoli in 2012, Cahill is still confident about Chelsea's chances to progress to the semi-final.
"We've been here before, against Napoli in the year we won it. We've got the character and the players to do it. We've got a big task ahead of us and we need to approach it in the right manner.
"The onus is on us to be on the front foot from the first whistle. I hope we will be and I'm sure we will be. We've got performances in us at home and we need a huge one in the second leg against what is a very good team."