Chelsea have stepped up their pursuit of Barcelona's Dutch prodigy Xavi Simons following the 12-year-old's stellar performances in a youth tournament in the United States, according to reports.
Simons, who is named after Barcelona legend Xavi Hernandez, played a starring role as a midfielder in the La Liga Promises tournament held in Miami in December, the Daily Mail said.
The starlet has reportedly been monitored by Chelsea from 2014, with the Blues allegedly making an offer to his father to lure the youngster to Stamford Bridge. But Regillio Simons, 42, said he did not wish to prioritise money and a premature transfer to a major European club over his son's football development.
"Agents are everywhere. Even at a younger age they were starting to approach me making offers for Xavi, asking to be his agents, offering shoes and contracts and money like you can't imagine," Simons, who works at the academy of Eredivisie giants Ajax, told the Daily Mail.
"That's the world of football now. You can't stop it. For a lot of parents it must be difficult. It happens fast and if you are looking for money and clubs are offering it in large amounts, it makes sense to say yes.
"Xavi's development is the most important thing. We want him in the right surroundings. Even if we need to move, it is the development that's important. Not the money," he continued.
"We have spoken to Chelsea and you know it's going to be good money at Chelsea."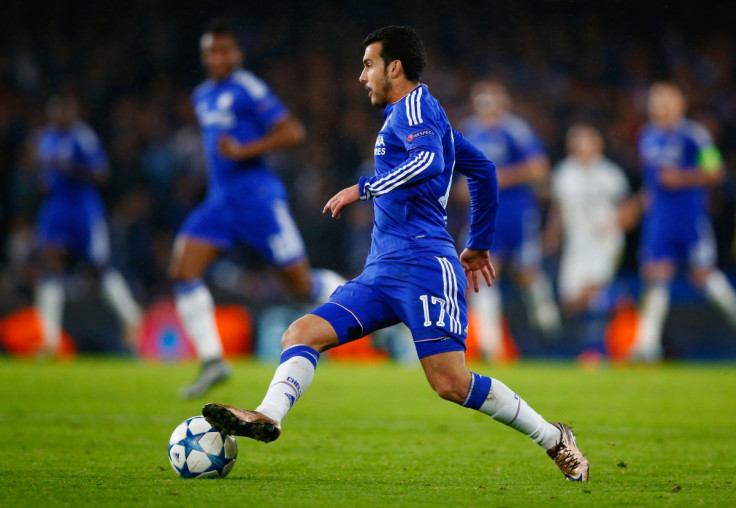 Xavi Simons was born in Amsterdam and joined Barcelona's famed La Masia academy at the age of seven.
Chelsea have had success with recruiting emerging players from Barcelona in the past, with 18-year-old Ecuadorian winger Josi Quintero captured from the Catalan giants in July 2014.
More recently, the Blues acquired Spain international Pedro in a £21.4m (€30m) deal from the Nou Camp.