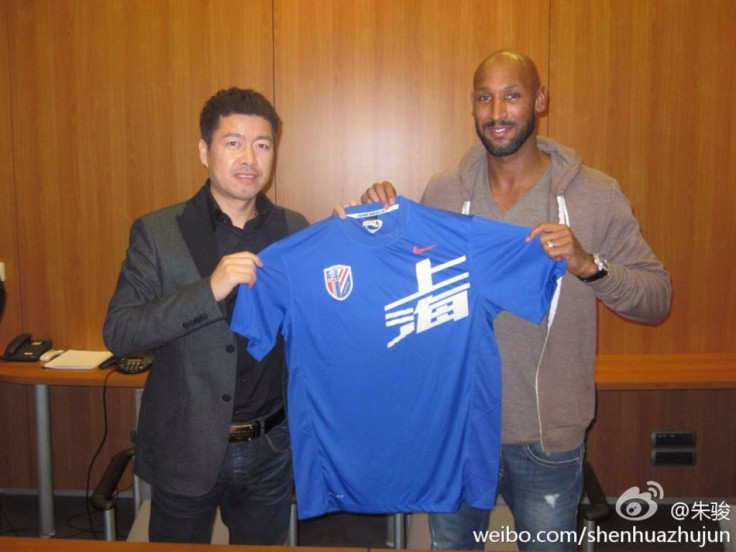 Former Chelsea manager Avram Grant admits the club never got the best out of Nicolas Anelka and suggested the player's "lack of passion" was to blame for a mediocre spell at Stamford Bridge.
Anelka will join Chinese side Shanghai Shenhua on a two-year deal in January after Blues' boss Andre Villas-Boas accepted a transfer request from the player earlier this month.
Grant, who signed Anelka for £15m while Chelsea boss in 2008, believes the striker had the potential to contribute more than the 59 goals in 185 games he eventually recorded.
"I think he is the most gifted player I have ever seen. He has everything. He is quick, he can beat players, he can score," the ex-Chelsea boss told talkSPORT.
"On the quality side he is an unbelievable player but I think [he has] a lack of passion to succeed, a lack of passion to push himself to the end, which is important for big players. I think he did well for Chelsea but he could have done better."
Anelka, 32, will complete his transfer next month for an undisclosed fee, with fellow countryman Jean Tigana expected to follow as coach.
Cameron Wilson, a member of Shenhua's Blue Devils fan club and author of the Wild East football blog, said the signing of Anelka is an important milestone in the club's development but cautioned there was still a long way to go to change the landscape of Chinese football.
"Shanghai football is currently at its lowest ebb - crowds barely hitting five figures, the lowest league finish in years, a club seriously lacking finance and their last championship, in 2003, seeming more and more like a distant memory," he wrote.
"Shenhua is still some distance from contending, especially as they are unlikely to keep all of their young talent when the transfer window opens."
"They can do it," he added. "They have the squad to fight for the title, a big squad, with very good players.
"They are ten points behind and this is not good but the good thing is we are in December so there is enough time to do things."