Former Manchester United defender Gary Neville has questioned Chelsea's search for a new striker in the January transfer window, suggesting that their scattergun approach smacks of desperation.
Blues boss Antonio Conte is in the market for a new striker as he does not trust Michy Batshuayi to provide capable back up to Alvaro Morata.
West Ham striker Andy Carroll, Stoke's Peter Crouch, Roma's Edin Dzeko and Burnley's Ashley Barnes are among the names to be linked with a move to Stamford Bridge.
Neville said he could not understand Chelsea's urgency in trying to bring in a new striker considering the club are not in a bad position in the Premier League.
"Chelsea seem to be hell-bent on getting anybody that's over 6ft 3in and a target man," the former England defender told Sky Sports.
"There is no doubt that Conte likes a target man. Graziano Pelle was a big favourite of Conte's when he was in charge of Italy so he does like someone up front who is a presence. But, are they really that desperate to have somebody for the last three months of the season?
"I don't see it personally. I think Chelsea are having a good season.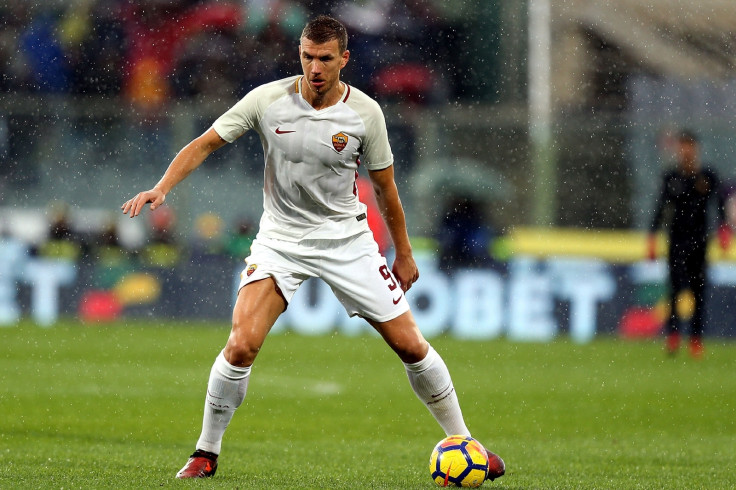 "People will say they are not reaching the heights of last season but my view would be that for managers at Chelsea, the season post winning the title is not easy and Conte is doing very well this season to keep the team and the momentum going.
"So I'm not quite sure why they are so hell-bent on getting a big striker. I know Conte does like a target man but I'm not sure why they are so desperate."
Chelsea have ended their interest in Carroll after the West Ham forward was ruled out for three months due to foot injury.
The 29-year-old underwent surgery on Monday (22 January) to repair a hairline fracture and is not expected to return to action until April.