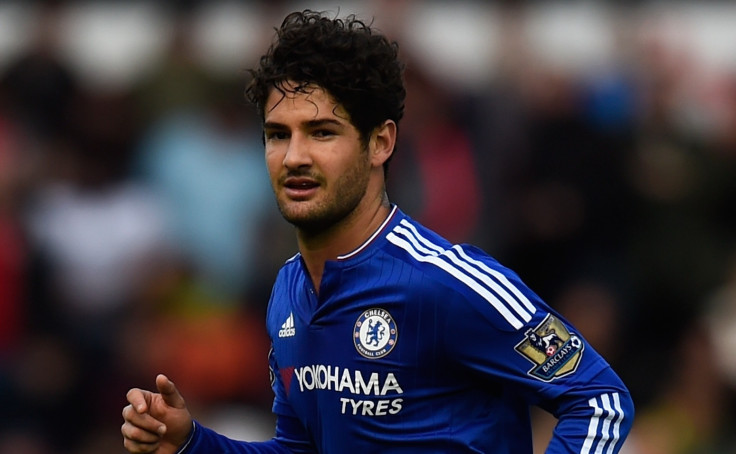 Chelsea have been urged to come to a decision over the future of Alexandre Pato, having yet to declare whether they wish to make the Brazil international's loan move a permanent one. The 26-year-old joined the Blues on a six-month deal that expires on 30 June, but he has made just two appearances in that time during a disastrous spell dominated by fitness problems.
Pato moved to Stamford Bridge in the January transfer window but did not feature for the team until April's win over Aston Villa, before going on to play against Swansea City the following week. However, the ex-AC Milan forward failed to earn another opportunity for the west Londoners and his future is shrouded in uncertainty.
With Marseille striker Michy Batshuayi having undergone a medical ahead of a move to Chelsea, according to Belgium boss Marc Wilmots, the hopes Pato has of remaining with the Premier League club appear to be dwindling. Batshuayi looks set to become Antonio Conte's first signing as manager of the club in a deal worth £33m ($43.8m), according to The Guardian.
But the player's agent, Gilmar Veloz, is hopeful a deal could yet be struck for Pato, who is free to explore future options having entered the final six months of his deal with Corinthians. "Pato has already [reportedly] signed with Inter, Sao Paulo, Palmeiras, Flamengo – how is he going to sign when he has a contract with Chelsea until June 30?" Veloz told Globoesporte.com.
"He has a document there ready for a four-year contract if Chelsea wished to exercise it. I do not know if they are going to, I am not Roman Abramovich. If they decide not to buy him, it will be up to Corinthians to decide what to do. Pato is on holiday waiting on his future." Chelsea suffered injury problems with their forwards last year, with Diego Costa, Pedro and Loic Remy all spending spells out of the first team, yet Pato's chequered fitness history would make any permanent deal a risky one.