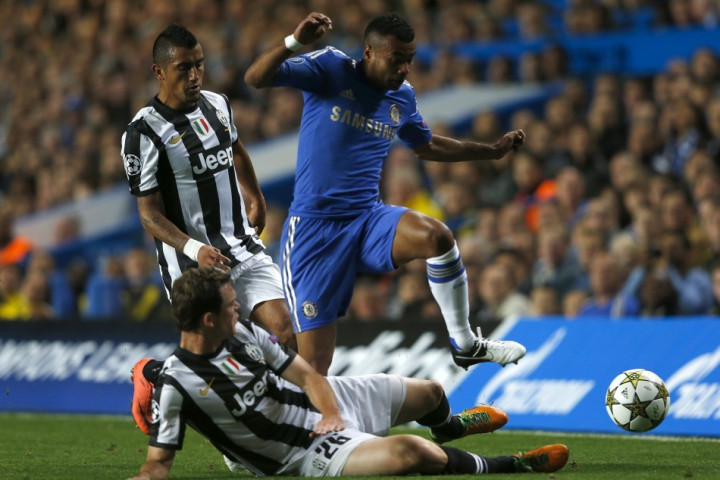 England left back Ashley Cole, who scored the winning goal in Chelsea's last league game, against Stoke City, has reportedly rejected an extension to his contact at Stamford Bridge. The 31 year old defender presently earns £130,000 per week but is unwilling to sign an extension of only one year, despite being aware of the Blues' policy for players above 30.
"The club have a policy that anyone who is over 30 years of age is offered a short-term new contract. Ashley is 31, but he is fit and still at the peak of his form, but so far all that has been offered is a one-year deal. Whether that included a pay rise is irrelevant as Ashley was hoping for more than one extra year," ESPN quoted a source as saying, and adding that the deal was "immediately turned down".
Cole, who joined the Blues from London rivals Arsenal in 2006, could leave the club in January if he fails to sign a new deal. The England international's contract situation has reportedly alerted a number of teams, including Spanish champions Real Madrid and French club Paris St Germain (PSG).
"As it stands that leaves Ashley free to talk to clubs and to actually sign for a new club from January onwards, and that clearly is an option unless something changes from Chelsea's end," the source added.
Chelsea manager Roberto Di Matteo earlier stated he was confident Cole would extend his contract. However, it now seems the former Gunner could be in the same boat as Ivory Coast international Didier Drogba, who was also offered only a one year deal. The 34 year old club legend, who scored the goals that won the club the FA Cup and Champions League last season, then left the Bridge to join Chinese club Shanghai Shenua.
"There are no further negotiations planned as far as can be seen, but that now depends on Chelsea. Clearly this policy resulted in Didier Drogba leaving the club in the summer and it could mean Ashley leaving," the source continued.
Cole, who has made nearly 300 appearances for the Blues, earlier said he wanted to finish his career at Stamford Bridge and remains keen to do so. He clearly wants the club to consider him as part of their long-term plans.