Chelsea veteran Frank Lampard will not be offered a new deal, according to his agent Steve Kutner. The 34-year-old England international's contract expires at the end of this season and following significant speculation, Kutner confirmed in early January that his client would leave Stamford Bridge in the summer.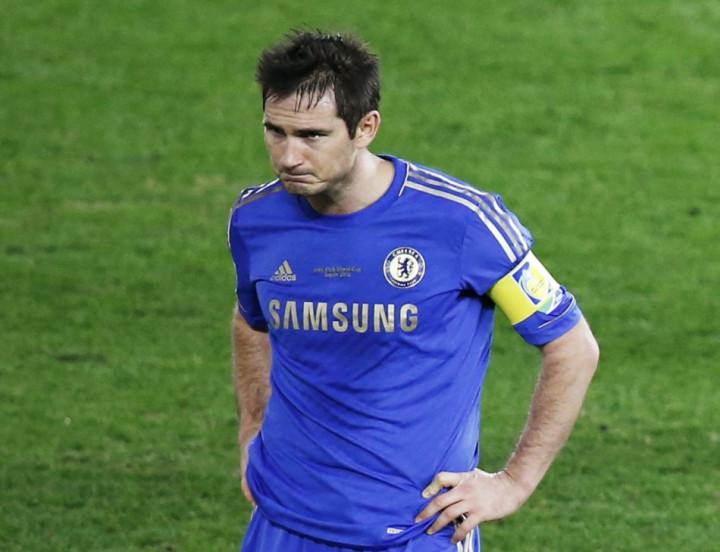 However, since that confirmation (which was decided by the club when the players were in Japan for the Club World Cup), Lampard has played a role in 14 consecutive games, including starting the last five. And despite his age, Lampard's results have been outstanding, with eight goals in this period and a brace in the 2-1 win over Everton. The midfielder also scored the winning goal in the midweek international friendly against Brazil, at Wembley.
His excellent performances have led to renewed calls from fans to extend his contract and the Independent reported club owner Roman Abramovich had begun contract talks with the midfielder over a possible extension.
The Sun, however, now quotes Kutner: "Nothing has changed regarding Frank's situation at Chelsea."
Lampard has been linked to several clubs, with Major League Soccer (MLS) side Los Angeles Galaxy believed to be among the favourites to secure his signature. There was also talk of a deal from Everton and interest from both China and the Serie A.
The former West Ham player will have his pick of clubs to choose from, should he decide to leave west London.
Lampard Praises Cole's Century
Meanwhile, Lampard spoke to the Blues' Web site after watching club and country team mate, Ashley Cole, earn his 100th cap for England.
The 32-year-old ex-Arsenal defender was in a similar situation as Lampard is now, with talk that he too would leave when his contract expired in the summer. However, since then, Cole has signed a 12-month extension to his deal.
"It's a fantastic achievement. He's been an unbelievably consistent performer both for club and country, and he started all of those games which makes it all the more incredible," Lampard explained, adding, "The consistency levels he's shown, particularly when you consider Leighton Baines has been around for a while now, have been great."
"For me, he's been one of the best in the world, and to be the first full-back to reach 100 caps is brilliant," the England midfielder said.