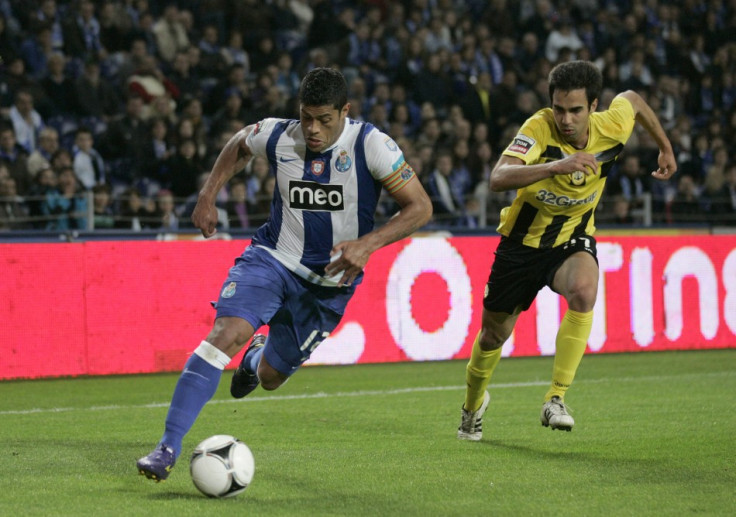 European champions Chelsea continue their search for a big strong centre forward to fill the hole left by the departing Didier Drogba and all the indications seemed to point to FC Porto's Brazilian (and quite aptly named) striker Hulk. However, the Blues have reportedly also picked on Atletico Madrid's Colombian front-man Radamel Falcao and a move for Real Madrid's Argentinean striker Gonzalo Higuain cannot be ruled out either.
An earlier IBTimes UK report suggested Chelsea were leading the race to sign Hulk - for a fee of approximately £40mn. In addition, a report in the Daily Mail and another in the Telegraph have quoted the player's agent, Teodoro Fonseca as saying they were certainly interested in moving to Stamford Bridge.
Unfortunately for the Blues, it seems Porto are reluctant to let their star leave, unless a club matches his release clause, which reportedly stands at a staggering £80mn. Another report in the Daily Mail quoted Porto president Pinto da Costa as saying the club would not sell the player unless that clause were activated.
Now, however, a recent Daily Mail report suggests Fonseca is set to conduct an auction of sorts, next week. He has admitted he will be in England and talk to at least four Premier League clubs. Apart from Chelsea, the other clubs are believed to be Tottenham, Liverpool and both Manchester United and Manchester City.
"He dreams of winning the Champions League and being an automatic starter for Brazil. And the only way he can achieve this is to go to a more competitive league, one like the Premier League, which we admire greatly. There hasn't been an official proposal so far. There has been a lot of interest in him, but it has yet to go further than that. All that should change next week," Fonseca explained.
The summer revamp, other reports suggest, at Stamford Bridge also include 13 year old Foday Nabay, presently with Birmingham City. The Sierra Leone-born midfielder has represented England at the Under 21 level and has also attracted interest from Arsenal - Arsene Wenger is reportedly the favourite to land the youngster - and the Manchester clubs.
Finally, in addition to German international Marko Marin, who was the first big signing revealed, the Blues will also welcome 15 year old Brondby centre back Andreas Christensen - signed when André Villas-Boas was in charge, in the summer.